Who Makes My Wine?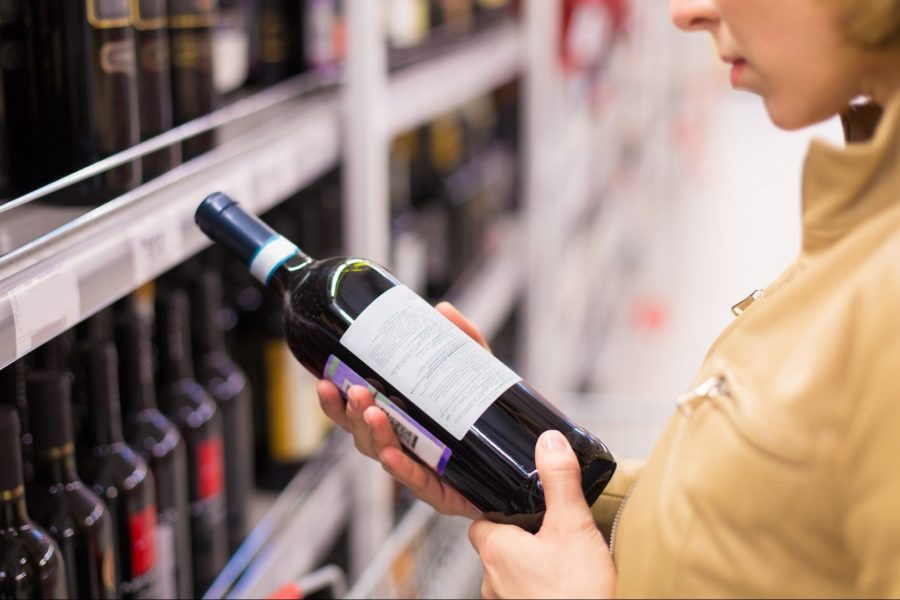 Woolworths and Coles, whose Dan Murphy's, Vintage Cellars, 1st Choice, Liquorland, Woolworths Liquor and BWS stores dominate wine retailing in Australia, own hundreds of their own wine brands. The ownership of these brands is never publicly disclosed.
Rather than labelling these wines "Woolworths Select Shiraz" or "You'll Love Coles Chardonnay", the wines look like they are produced by a winery-owned brand with names like Curious Kiwi, Cow Bombie or Langhorne Creek Estate.
In the belief that wine drinkers should know who owns which brand, the website www.whomakesmywine.com.au was set up some years ago. However, the website's owner recently took it down as she was unable to continue maintaining it by herself.
With her approval, I have decided to host this information here. We think it is an important service to the wine drinker.
Brands owned by a winery but exclusive to one retailer are not part of this list.
We ask for your help in keeping the list up-to-date. If you are aware of any other brands that do not appear on this list, please let us know in the comments. And please share!
Last updated 7th January 2018 with the following brands: Stonier, Petaluma, St Hallett, Knappstein and Mitchelton (Accolade Wines).
Coles
12km Stretch
Akita
Armada
Blue Kube
Brookridge
Cabaret
Chalkboard
Chateau Louise
Cloud Farmer
Coconut Beach
Coorong Plains
Counting Sheep
Cradle Bay
Cradle Bay Sauvignon Blanc
Curious Kiwi
Cuvee Clare
David Farmer Signature
Daybreak Estate
Debonaire
Donnari
Downtown (Exclusive Vintage Cellars brand)
Dry Valley Estate
F'Able
Fahrenheit
Fernleigh
Fiorella
Great Divide
Greyrock
Gum Nut Cree
Henri Laurent
Hidden Gems
Iron Horse
Isola
J.P. Flint
James Busby
John Sampson
La Bonne
La Promesse
La Touriste
La Vuelta
Lachlan Ridge
Lana's Bike
Lorry Boys (beer)
Mayfair
Milla's Run
Mountain Brook
Ninety Mile
Oak Lane
Pensilva Estate
Pick of the Crop
Pilgrim
Pioneer Run Vineyard
Pizzazz
Pleasant Valley
Postmark
Punters Corner
Rau
Rising Blue
Robinsons
Rock Paper Scissors
Sainte Louise
Separation Hill
Silver Ridge
St Andrews
Story Bay
Talking Heads
Tangled Vine
Tasman
Tenet Estate
The Cellar Dwellers
The Coincidence
The Emerald
The Fabulist
Tread Lightly
Twin Bird
Two Churches
Two Thousand Acres
Vino Gusto
Wahu
Westhaven Vineyard
Whispers
Willow Leaf
Woolworths
88 Keys
Abbey View
Abervale
Across the Bay
Adlo
Amberton
Amiri
Antarctic
Augustine Wines
Avon Brae
Awanui
Back Gate
Baily & Baily
Ballini
Bathazar
Bastard Jack
Bay Estates
Black Lace
Black Rock
Black Wattle
Bold As Brass
Bowler's Run
Brique
Brookhill
Bubbly by Yarra View
Buckey
Buckle My Shoe
Bygone Era
C'est La Vie
Cape Campbell
Capo's Block
Carpark
Castaway
Cat amongst the pigeons
CC Cuvee Coonawarra Chardonnay Pinot Noir Brut
Central Otago Freeland Pinot Noir 2009
Chancellor & Co
Chevalier
Chook Shed
Ciao Bella
Cleanskins
Clos Pierre
Cockatoo
Cockatoo Black
Cockatoo Cooler
Cockatoo Ridge
Cocky
Coquille
Cottonwood Grove
Cow Bombie
Craftsman
Diamond Nights
Dimension
Discovery Bay
Dorrien Estate
Dress Drinks
Dukes & Tsars
Dumont
Dune Ridge
Duperrey
Electrum
Elite
Endless Skies
Ensign
Famous Maker
Fierte
Five Sounds
Fizzyskins
Flanagans Ridge
Folio
Forefathers
Gentleman's Agreement
Golden Oak
Golden Valley
Grants Gully
Gruyere Hill by Helen & Joey Estate (Dan Murphys exclusive brand)
Hawkesbridge
Heaven's Gate
Hidden Gate
Hide and Seek
Hideaway Ridge
Honour Roll
Hopskins
Houndstooth
Hutt River Estate Kingfisher
Ice Wine the Original
Ingleburne Estate
Iron Hill
Isabel Estate
John Jobbins
Jump 'n' Jive
Just Joey
King William
Koa Cove
Krondorf
L'Eglise Saint-Martin
La Esencia
Langhorne Creek Area Red Blend 100%
Langhorne Creek Estate
Le Trois Clefs
Legs Eleven
Light Family
Lindisfarme
Lobster ReeLouis Auger
Lollapalooza
Lovers Not Toreadors
Lysander
Macho Gaucho
Macro
Marking Time
Marlborough Sounds
Mato Bay
Maycomb
McAllister
McGuigan The Plan (Dan Murphy's exclusive)
Meritage
Mi Casa
Minchinbury
Mishka
Mockingbird Hill
Monkey's Cousin
Moore Farm
Mount Pride
Mountain Lagoon
MSB Mum's Block Barossa Valley Shiraz 1999
Murray Bend
Musica
Naked Owl
Nature's Harvest
New Eden
Old Lodge
Ole
Once & Well
One Over
Palladium
Pandora's Box
Paradox
Paragon Shiraz
Parishioners Plea
Parkers Field
Pedare
Pelican Point
Penthouse (Exclusive brand by Woodside Park)
Periwinkle
Pinnacle
Pioneer's Rest
Ponder Estate
Porta Dante
Queen Bee
R & R (Dan Murphy's exclusive by Woodside Park)
Rare Print Series
Redcastle (exclusive to Dan Murphy's)
Redemption
Reflections
Riddoch
Right side of the tracks
Riverside Landing
Roo's Leap
Rorke's Drift
Rosalina
Santa Compana
Santaro
Sentado
Seven
Seven Degrees
Shark Block
Silhouettes Range
Silver Moki
Slim Lines
Solander
Sonata Estate
South Island
Stardust
Stonyfell
Strawberry Fizz
Symmetry
Tamaota
Tamo's Hill
Tangaroa
Te Rua Bay
The Advocate
The Bommy
The Bozz
The Gallows
The Gavel
The Hidden Vine
The Kingsman
The Old Contemptibles
The Remarkables
The Rocks
The Trustee
Thornleigh
Tickety-Boo
Toi Toi (Exclusive to Dan Murphy's & BWS)
Tolley
Tom's Tricks
Town House
Trident
Twelve Degrees
Two Fat Ladies
Two Fathoms
Two Little Ducks
Vine Vale
Vinos for Chinos
Vivant
Warrior Cove
Watercolour
Wattle Villa Vineyards
Whisper Rock
Willowbrook
Wrights Bay Vineyards
XII Apostles
Yarnbomb
Yarra View
Yeah Yeah
Zeehaen
Zenith
Zimi
Zonin
Aldi
5171 Wines
A.C. Byrne & Co
Airde 450
Albertson's
Baron Amarillo
Blackstone Paddock
Block 129
Bodega Piedra Negra (exclusive brand)
Claire Creek
Cloud Line
Coraggioso
Corte Carista
El Toro Macho
Elemes
Elmfield
Kaiora Bay
Keepers Grove
Little Birdwood
Louis Felipe Edwards
Merestone
Neve
One Road Wines
Peter Mertes (Aldi import)
Precious Earth
Qiwila
Réserve Les Maurins
South Point Estate
Tudor
Veuve Monsigny
Veuve Olivier
Vicente Gandia
Villa Elsa
Vina Decana
Vinatero
Treasury Wine Estates
19 Crimes
Acacia Vineyard
Annie's Lane
A'Tivo
Baileys Of Glenrowan
Beaulieu Vineyard
Belcreme de Lys
Beringer Vineyards
Blossom Hill
Castello di Gabbiano
Chateau St. Jean
Coldstream Hills
Devil's Lair
Etude
Fifth Leg
Greg Norman Estates
Heemskerk
Hewitt Vineyard
Ingoldby
Jamieson's Run
Killawarra
Leo Buring
Lindeman's
Matua
Meridian
Metala
Penfolds
Pepperjack
Provenance Vineyards
Rawson's Retreat
Rosemount Estate
Run Riot
Saltram
Samuel Wynn & Co
Secret Stone
Seppelt
Shingle Peak
Sledgehammer
Squealing Pig
St. Huberts
Stags' Leap
Stellina di Notte
Sterling Vineyards
T'Gallant
Wolf Blass
Wynns Coonawarra Estate
Yellowglen
Pernod Ricard Australia
Brancott Estate
Church Road
G.H Mumm Champagne
Jacob's Creek
St Hugo
Stoneleigh
Wyndham Estate
Accolade Wines
Amberley
House of Arras
Banrock Station
Bay Of Fires
Berri Estates
Brookland Valley
Echo Falls
Eddystone Point
Geyser Peak
Grant Burge Barossa
Goundrey
Hardy's
Houghton
Knappstein
Kumala
Leasingham
Madam Sass (Accolade NZ)
Mitchelton
Moondah Brook
Mudhouse
Omni
Petaluma
Renmano Premium
Stanley Wines
Starve Dog Lane
St Hallett
Stonier
Vina Anakena
Yarra Burn
Australian Vintage
Passion Pop
McGuigan Wines
Miranda
Nepenthe
Tempus Two
Casella Family Brands
Baileys of Glenrowan

Brand's Laira Coonawarra
Casella
Peter Lehmann
Yellowtail
Morris of Rutherglen
If you know of any other private label wines, don't forget to let us know in the comments. And please share this list!