Tasting: Top Wineries of Australia 2022 (Sydney)
Sunday, Jul 17 @ 11:00 am - 5:15 pm AEST
AUD $139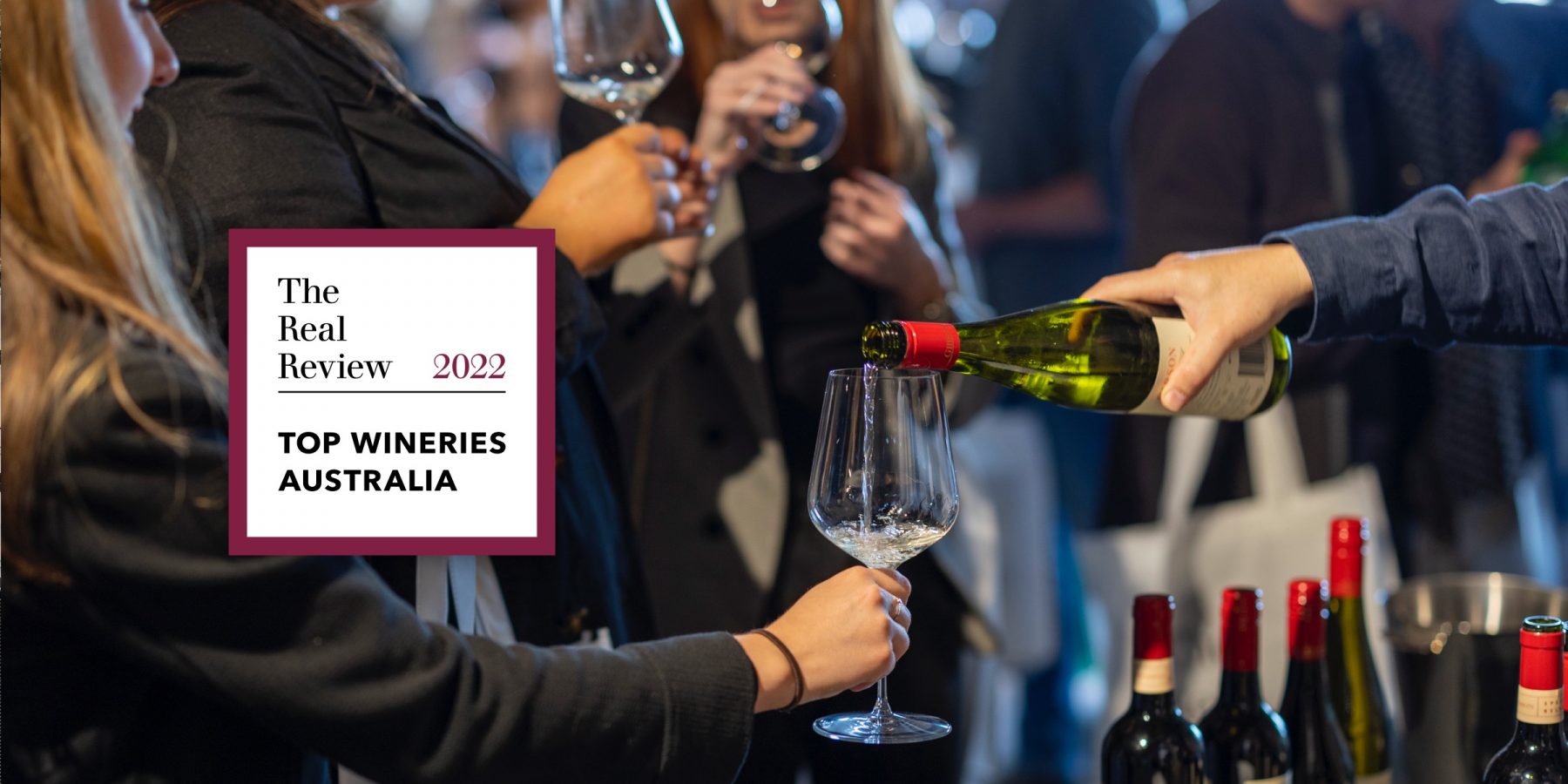 The Real Review is hosting the second consumer tasting event for the wine-loving public of Sydney and Melbourne, showcasing 31 Top Wineries of Australia.
Following a hugely successful inaugural tasting event in 2021, The Real Review is back to showcase more than 120 wines from the Top Wineries of Australia 2022. Each day will offer two 2.5 hour tasting sessions in Sydney and Melbourne.
More than 30 of the Top Wineries of Australia 2022 have been invited to showcase four of their wines at the consumer tasting events, which will be held on Sunday 17th July at Establishment Level 1 in Sydney, and Sunday 7th August at Sophia at the Prahran Arcade, in Melbourne.
Meet some of Australia's top winemakers and winery owners, including:
Nick Farr, Wine by Farr
Sarah Crowe, Yarra Yering
John Hughes, Rieslingfreak
Anna Pooley, Pooley
Chris Tyrrell, Tyrrell's Wines
Annette and Scott Baxter, Gralyn Estate
Kevin Glastonbury, Yalumba
Keith and Alisdair Tulloch, Keith Tulloch Wine
Adrian Sparks, Mount Pleasant
Paul Bridgeman, Levantine Hill
Wendy Killeen, Stanton & Killeen
John and Tim Duval, John Duval
Attendees will enjoy unlimited tastings of all wines and a full charcuterie station. Tickets include a special offer to The Real Review for new subscribers. The tastings are limited to 150 attendees per 2.5 hour session:
Session 1 from 11am (check-in 10.45am) to 1.30pm
Session 2 from 2:45pm (check-in 2.30pm) to 5:15pm
The Top Wineries of Australia 2022 list was published in The Real Review in June. The top 52 of these were announced in a feature in the Good Weekend magazine published in The Sydney Morning Herald and The Age.
As part of the celebration of Top Wineries of Australia 2022, The Real Review is also hosting:
Sydney
Melbourne
These events will be hosted by principal wine writer Huon Hooke, with guest appearances by Good Food editor Ardyn Bernoth (Melbourne) and Good Weekend editor Katrina Strickland (Sydney).
Taste of last year's event
Book now
Sunday, Jul 17 11:00 am - 5:15 pm (Australia/Sydney)
AUD $139
---