Bibo Wine Bar
When Sydney's miserable winter chills the meadows of your mind, and her icy fingers squeeze you where it hurts, a cosy neighbourhood bistro is a saviour. Although it's warm at home, most sane folk feel the need to escape the kitchen once a week, so long as we're not schlepping it too far when we do.
Neighbourhood wine bars are always about pleasing the neighbourhood. Only a special few are also destinations in themselves.
So, those lucky Double Bayliens have a fine thread of silver to draw from the leaden clouds, in the form of Bibo, a three-year veteran of the Bay's wine bar scene. Bibo inspires devotion in a cohort of locals who know it as an overlooked gem in a leafy, but patchy, dining precinct.
Trans-Atlantic, with a leaning to Lisbon, darkly burnished in black marble and polished wood, perhaps Bibo is easy to miss because the vibe here is more discreet and grown-up than the Mrs Sippy crowd down the road demands. Down there it's your pouty eastern suburbs private school girls interrogating under-prepared Toffee dates; at Bibo it's more their divorced parents looking for love on a seductive menu and smart wine list. Chef Jose Silva (ex-Guillaume) and sommelier Louella Mathews (ex-Rockpool Bar & Grill) offer both types of love. Equally important, whatever season, is the warming welcome to regulars and to first-timers.
Now we're up at the long bar, each cradling a nicely crisp, aerial and delicately oceanic sardine and squid ink beignet (AUD $6); and then assaying some lovely, traditional peixinhos da horta – green runner beans lightly-battered (AUD $10). Madame Cruella says this is just the sort of humble wine-bar food that doesn't break her Zen concentration on a disciplined Tanqueray martini (two parts vermouth three parts gin, with a twist – AUD $20).
After the martini meditation, a spectacular chorizo flambé arrives rapidly, (AUD $14.50) and we point our hands toward it like it's a blazing log fire. Then we eat it. Tonight is a rare rebuttal of one of my lesser known universal laws: not everything is improved by chorizo. This one will leave me with a breathy memory of lovely winter eating.
Next, a squeaky-fresh fillet of poached bonito, with its glinting skin face up, mixing it up with two juicy grilled swiss mushrooms and a splodge of intense molho verde (AUD $38). It's a dish that feels a bit like three petiscos parading as a main course, but it's no less delicious for it. Spiced, fatty lamb ribs, grilled into sultry smokiness with paprika, cumin, coriander and chilli (AUD $28) hit the spot. And there's a beef cheek on a deep rich jus with roast cauliflower (AUD $38): a dish that benefits from the acid uplift that the surprising (unless you're Portuguese) squirt of passionfruit juice gives to the jus.
Louella Mathews' intelligent wine list at Bibo offers 34 wines by the glass, so you're actively encouraged to ensure every dish you choose is enhanced by a suitable wine. The world's best rosé, 2016 Domaine Tempier (AUD $27) with those sardine and squid ink beignets – yes please – and what about a gulpable 2013 Aragonesas Coto de Hayas Reserva Grenache (AUD $17) with the chorizo? The 2015 Charles Joguet Silenes Chinon (AUD $22) will make you a Loire red convert, even before you see how good it is with the Piri Piri chicken, Jerusalem artichoke and sweet potato (AUD $36).
For those with the wallet width, there are some whale-bait local names on a special aged-wine list too, courtesy of Bibo co-owner Paul Jones. All types and stripes of wine drinker are catered for here, with the Coravin preservation system in place, for assurance.
This evening we can overhear two screen traders from a large retail bank bemoaning their bonuses, the Royal Commission and private school fees.
"Heartbreaking" observes Madame Cruella. "I used to enjoy thrashing underlings like that" she adds, before movingly reminiscing about the years when she made a good living as a dominatrix after she'd discovered how "apocalyptically badly paid " being a journalist is.
I could have told her that.
Unusually for a wine bar, the dessert course at Bibo is no diminuendo. That's probably as you'd expect from a chef whose other gig is Sweet Belem in Petersham. Silva creatively revisits a traditional Portuguese belocha, so it resembles a semifreddo, with chocolate and walnuts (AUD $14); and a voluptuous Îles flottantes-style Portuguese meringue thing, called a molotof, (AUD $14) which, judged it on its looks alone, should be arrested for public lewdness and eaten behind closed doors (AUD $14).
So, what more can I say about Bibo? Neighbourhood wine bars are always about pleasing the neighbourhood. Only a special few are also destinations in themselves.
On that principle, you'd have to say Bibo is pretty special.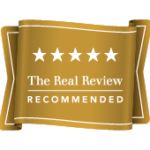 Rating: 24.5/30
How good was the food? 8/10
How good was the wine list? 5/5
What was the service like? 4.5/5
Did the atmosphere work? 3/5
Is there an X Factor about this place? 4/5
Bibo Wine Bar
Address: 7 Bay Street, Double Bay, Sydney
Telephone: +61 2 9362 4680
Email: contact@bibowinebar.com.au
Website: bibowinebar.com.au
Open: Monday, Tuesday, Wednesday & Thursday: 5:30pm 'til close. Friday, Saturday & Sunday: Midday 'til close. Licensed
Price: Appetisers AUD $6-$14.50; A la carte AUD $27-$38; Chef's menu AUD $68 pp; matching wine AUD $52pp
---