Fix Wine
"You know, the police called on me during their investigations into a spate of bank robberies across Sydney in the 90s" the crusty criminal barrister is telling his pretty floor clerk, as the Peking duck spring roll and a steak tartare arrive at their table.
"I assumed they wanted my advice. In fact, I was a suspect."
Gales of wheezy laughter from the Rumpolean advocate, as he tops up her glass of 2016 Bokeh shiraz.
At dinner the menu shifts a gear seamlessly, driving into more adventurous territory but without getting lost
Three things about that monologue said I was at Fix Wine (Fix), formerly Fix St James, on Elizabeth Street in the city. First, on any day at about noon, if you dropped a container of Le Montrachet on this hospitable 60-seat modern split-level bar/bistro, you'd wipe out most of the legal precinct's top silks and their instructing solicitors. Second, that cool climate spicy shiraz from Victoria's Strzelecki Ranges is a fascinating domestic rarity, which Fix's vinously-obsessed owner Stuart Knox would like you to try, no-obligation, as you're sitting up at the bar.
Third, it was a Friday. Tradition consecrates this as a long lunch day for all the wine-loving be-wigged types of Phillip Street celebrating a win or lamenting a defeat.
It's noisy here, but not brutally so, as we slurp down four shockingly fresh Sydney rock oysters on ice (AUD $15) with a glass of the fino-like 2012 Puffeney Arbois – the highest expression of the Savagnin grape (AUD $11) – and a Tyrrells 2006 Vat 1 Semillon (AUD $16) – a fully mature, unoaked Hunter beauty. Alongside all this, we're also grazing across a selection of seasonally fresh air-cured salumi from Pino Tomini Foresti: speck, capocollo, mortadella, nduja (AUD $24-$35).
Fix is a favourite among off-duty sommeliers and wine wonks. A former Len Evans Tutorial scholar, Knox understands that sometimes all you want to do is journey across his 100 bottle-strong list, but only by the glass, enjoying the interesting byways while you nibble something savoury. His enthusiasm for the Coravin preservation system makes it reassuring to choose from over 50 wines by the 50ml glass, ambling through a Benjamin Leroux village white burgundy, pausing at an amber wine made by Gravner in Venezia Giulia and making a sharp right hand onto a funky local road, with a '186' Ochota Barrels Grenache.
That crunchy, tasty Peking duck spring roll served on a red curry sauce, with curry leaves for garnish (AUD $21) is a dish purpose-built for wine lovers. Pick it up with one hand, swipe it through the velvety sauce, which is only mildly spicy, and with the other hand lift a glass to your lips. That glass might contain the Dappled 'Appellation' Chardonnay from the Yarra Valley (AUD $13), a fresh and zippy minimal intervention wine.
Fix opened back in the day, 2004, when Sydney wine bars were in the doldrums generally, and particularly average in the food department. Knox wanted to change it up, so there's been a history of good chefs through the Fix kitchen. Today, chef Mark Archer (ex-Tomislav) sends out superior examples of text-book bistro classics including a no-nonsense, tangy beef tartare (AUD $31); smoky, grilled swordfish with a fennel & soft herb salad (AUD $36); sirloin steak and red wine butter (AUD $45).
At dinner the menu shifts a gear seamlessly, driving into more adventurous territory but without getting lost: a starter of tender chicken hearts, macadamia nut satay, Szechuan pickle (AUD $13); fish egg 'Fairy Bread' fingers (AUD $19) and a whole rainbow trout cooked in paperbark (AUD $38).
Desserts at Fix play second fiddle to a serious cheese board of three or five perfectly presented, mostly European cheeses (AUD $24 for three; $38 for five); but there's usually something interesting in the sweet section too, to throw down a challenge to your wine wisdom, such as a melon salad with coconut and thyme sorbet (AUD $15). Take Knox's advice and go the 2015 Vouvray Moelleux from Sebastian Brunet.
Since it opened doors fourteen years ago, Fix has been joined by a raft of competitors, along with quite a few pretenders, for the title of Best Sydney Bar. While staying hip to current trends such as the natural wine movement, this place mercifully remains a hipster-free zone. It's worth noting too that if you've moved beyond the current obsession with primary flavours, and you're reaching out for a broader selection of mature wines, or ones that can age, they can fix you up with that here too.
At Fix, as an eloquent member of the Bar of my acquaintance says, "Everyone wins."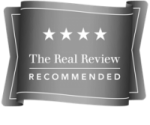 Rating: 23/30
How good was the food? 7.5/10
How good was the wine list? 5/5
What was the service like? 4/5
Did the atmosphere work? 3.5/5
Is there an X Factor about this place? 3/5
Fix Wine
Address: 111 Elizabeth St, Sydney NSW 2000
Phone: +61 2 9232 2767
Email: reservations@fixwine.com.au
Website: fixwine.com.au
Open: Mon-Wed food 12pm-9pm. Drink 8am-10pm; Thurs food 12pm-9.30pm. Drink 8am-11pm; Friday: food 12pm-10pm. Drink 8am-11pm; Sat, Sun closed, except for group bookings. Closed on all public holidays.
Price: Entrees AUD $17 – $21; mains AUD $29-$95; cheese AUD $26-$38; desserts AUD $4-$15. Chef's selection of dishes to share AUD $55pp