Lankan Filling Station
Sydney is a vast table set for any feasting experience that its lucky residents desire. It's a town that willingly shares its dining secrets too. To discover how it hums there's usually no need to leave your snug semi in Ashfield or Burwood (or Campsie or Wolli Creek or Marrickville). In these 'burbs you can happily eat global but stay local.
The best Nanjing salted duck this side of the Yangtze River is hiding in plain sight in Ashfield; the numbing-est malatang you'll eat lurks in Burwood; and the most delicious labneh is kissed with maple smoke and can be found headlining the list in a Turkish-Mexican restaurant on, of all places, crazy-busy Canterbury Road, Canterbury. These suburbs were once the white-bread heartlands of working-class Sydney, now they display a vivid and storied layering of many migrant food cultures.
The Snapper curry is moist pieces of fish nicely helped along by a construction crew of lunu dehi, a mouth puckering pickle of lime and red onion.
But for some diners, Sri Lankan food has stayed tantalisingly out of reach. Next to the two capitals of Sri Lanka, the beating pulse of Sinhala cooking in Sydney is Toongabbie. Unfortunately, Toongabbie is usually a bridge too far, one whistle stop too many, for your rusted-on inner-city types.
Cue Lankan Filling Station (LFT), a contemporary take on Sri Lankan dining, which has been fragrantly plonked under the noses of the good folk of East Sydney. Gifted chef O Tama Carey's Burgher heritage and a fastidious cooking eye means LFT's cute coconut bowl-shaped hoppers are perfectly executed, and when you drop a cracked egg in the middle of one it becomes an egg hopper. That's made better for pairing with some deep, dark seeni sambol (AUD $6), itself in turn a love-match for O Carey's deep-flavoured pork curry (AUD $18). The sauce, clinging intimately to tender chunks of pork, tilts subtly towards the tamarind-sour, rather than the palm sugar-sweet end of the flavour spectrum. That's a point on the spectrum where I like to be.
The Snapper curry (AUD $18) is moist pieces of fish nicely helped along by a construction crew of lunu dehi, a mouth puckering pickle of lime and red onion (AUD $4). The fermented cabbage called mallung is pimped with turmeric, mustard seeds and coconut milk (AUD $10) – a vegetarian's fantasy with smoke, crunch and soothing sweet notes, all held in fine balance. The watalappam, a traditional spicy sweet custard made on condensed milk, which Carey schusses with a crunchy cashew topping and murmur of rosewater (AUD $12) is a delicate and lovely dessert. But then, a single scoop of zingy, refreshing ginger and turmeric gelato (AUD $6) might be all you need.
LFS's wine list is short and unusual (Tbilisi amber wine anyone? Mead?), but not too pricey and offers nearly all of its eleven wines by the glass or carafe. It links hands with a cocktail list that features Ceylon Arrack a traditional Sri Lankan spirit distilled from the sap of the coconut flower, which can only be collected by hand, and aged in Sri Lankan oak casks. Well, you asked.
It should be said that there's plenty of fun to be had if you're just dropping by this long, narrow, stylised industrial digs on Riley Street for a snack. Cruise the 'short eats' list, while you graze on murukku, with a crunchy bhuja mix alongside (AUD $6) and consider some smart street food options such as tasty beef or spicy potato pan rolls (AUD $7 each); or hot buttered cuttlefish punched up with turmeric, shallots red onion and chilli (AUD $16).
LFS is another reminder that Sydney is a city of villages. It's hard to be a locavore when so many unique communities and diverse food cultures thrive alongside each other. So, if you live in Ashfield or Campsie, why not step outside your comfort zone? Come to East Sydney.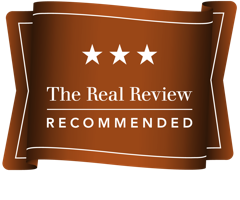 Rating: 20/30
How good was the food? 7/10
How good was the wine list? 3/5
What was the service like? 3/5
How was the atmosphere? 3.5/5
Does this place have the X Factor? 3.5/5
Lankan Filling Station
Address: Ground Floor, 58 Riley St, East Sydney NSW 2010
Phone: +61 2 8542 9936
Email: info@lfsfood.com.au
Website: lankanfillingstation.com.au
Open: Dinner Tues-Fri 12pm-10pm; open Sat 10am-10pm; Sun 10am-4pm. Licensed.
Price: Entrees AUD $6-$16; mains AUD $10-$22; desserts AUD $8-$12
---