Hartsyard
A few years back now, reviewing restaurants for a certain well-known Sydney food guide, I was happy to recommend a chef's hat award, for the first time, to a quirky niche in Newtown. It was called Hartsyard, it was hard to define, and it hadn't been trading much more than twelve months. Chef Greg Llewellyn and wife/front-of-house Naomi Hart had created a funky, democratic space that was part-farmhouse kitchen, part LA dive bar; and they really put their customers first.
The menu walks and talks like a vegetarian, without completely claiming the moniker.Back then Hartsyard was different – ahead-of-the-curve, even by Newtown standards. But the big bonus was a fully legit and talented chef. There was always an overlay of technical sophistication that referenced Llewellyn's backstory of jobs in some big-name US kitchens.
In those days the menu was a battle hymn to Llewelyn's native USA. He was smashing crunchy deep-fried Southern chicken with sausage gravy and biscuit, smoking husky beef ribs and ramming out oyster po' boys. There were house-carbonated fruit syrup sodas and a dirty martini that brought you to your knees, whimpering. That fried chicken eventually became a celebrity, with its own star on Enmore Road.
Back-filling all that was what could only be described as massive and addictive desserts, from a holy fool of a pastry chef called Andy Bowden. I remember crazy honeycomb and strawberry cheesecake soft serves, giant pies, and a wicked peanut butter and banana sundae with pretzel ice cream, banana doughnut and salted fudge. This gear obeyed no rules of decorum. At some point the sundae attained immortality.
It's been a long while since I last visited Hartsyard and the word around town is that Llewellyn and Hart have recently made some seismic changes. And tonight confirms it. The room has been opened up to the street and re-painted white; it's less noisy and the tables more generously spaced. Pastry chef Bowden has long since departed for the bracing challenges of self-employment. A sibling restaurant called Wishbone is on the way. So far so normal.
But in 2018 the Hartsyard menu has taken a decidedly gnomic turn. I wasn't expecting to see 'broccolini, pumpkin seed lave and lemon' (AUD $12); 'mushroom creamed kale, Tasmanian wakame butter' (AUD $25); or 'chocolate, tahini, ginger, miso and macadamia' (AUD $18), in this place anytime soon.
Perhaps some more back-story is called for. Hartsyard was certainly rootsy Americana at one level, but Llewellyn's secret vice was always vegetables and with the new menu he nails his colours to the mast. He's also brought in Jarrod Walsh, formerly Chef de partie at Automata, to help make it all happen. The menu walks and talks like a vegetarian, without completely claiming the moniker. Everything is designed to be shared, talked about.
I quietly cheered this small dish of deeply resonating, funky shellfish flavours, with the added vinegary crunch for another textural dimension.Standouts tonight are an ultra-fresh Hervey Bay scallop with radish and whipped roe (AUD $7 each); and a tartare of gently-warmed prawn and scampi meat with an intense prawn oil dressing, dressed with some splodges of saffron aioli and tobiko (orange flying fish roe), and schmoosed a bit more with a side of house-made salt and vinegar crisps. (AUD $27). I quietly cheered this small dish of deeply resonating, funky shellfish flavours, with the added vinegary crunch for another textural dimension. Extraordinary.
It's not the focus but there is some meat protein offered: for us, pork belly on top of a milky-hued fermented brew with ancient origins called koji, served with maple Chinese broccoli and onion soy (AUD $32). This one defies kakuni fantasists like me with fairly dry but definitely tasty belly; while the liquid koji seems to be the real hero, adding aromas of yeast, funk and a fugitive sweetness. A very Japanese-inspired dish that's easy to love.
Now, who's wondering what wine to drink with koji (hands up TRR readers)? Yes, well, you're not on your tod there. Hartsyard's very smart wine list showcases mostly local boutique, organic and skin-contact producers and there's plenty worth drinking in the AUD $65 to AUD $75 range. Nearly all wines on the list have a by-the-glass option. The list is stacked with medium-weight reds and whites, which align nicely with the menu.
Tonight we're not entirely convinced the young Hartsyard staff are able to take the wine and food pairing much beyond a rote spiel, but that's okay. We already know that the Lee Quinze Arpents sparkling Vouvray (AUD $15 per glass), usually an aperitif wine, with its crisp appley and bready characters, will allow the parsnip custard with apple and buttermilk ice cream (AUD $18), to fly safely.
You can expect to fly safely too, because while Llewellyn and Hart have changed things up at Hartsyard, they haven't stopped caring about their customers. And if you're a customer who hasn't stopped caring about that superstar Southern fried chicken, relax, it will soon have its own show at Wishbone.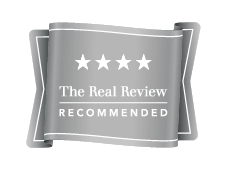 Rating: 23/30
How good was the food? 7.5/10
How good was the wine list? 4/5
What was the service like? 3.5/5
How was the atmosphere? 4/5
Does this place have the X Factor? 4/5
Hartsyard
Address: 33 Enmore Rd, Newtown NSW 2042
Phone: +61 2 8068 1473
Email: hello@hartsyard.com.au
Website: hartsyard.com.au
Open: Dinner Tuesday to Saturday 6pm – 9.30pm
Price: Small dishes AUD $6-$20; Larger dishes AUD $21 -$32; desserts AUD $18