Wine certificate courses in Auckland and Wellington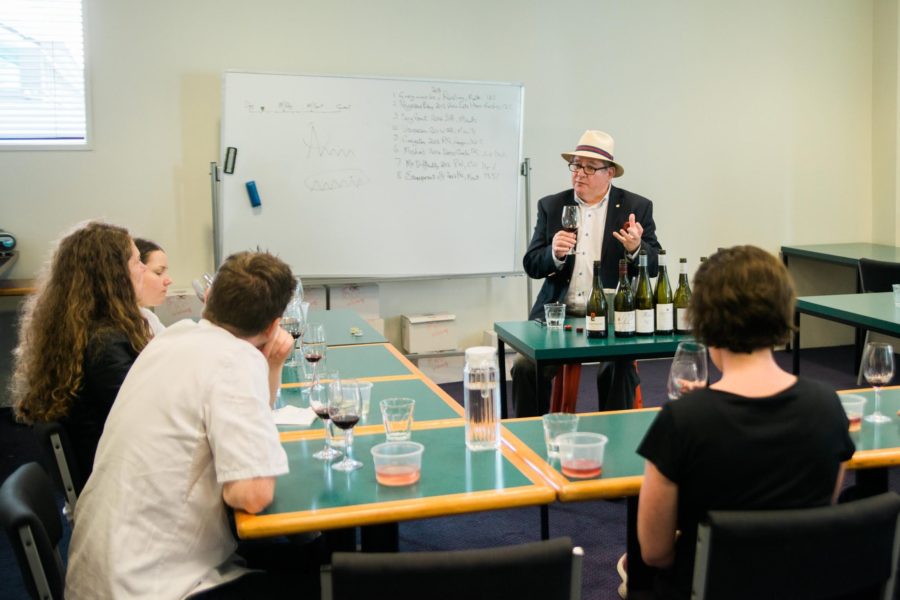 I've just added four courses in both Auckland and Wellington to my program for 2018. They are:
Auckland Courses
Wellington Courses
Other courses will be added later in the year in Auckland an in other New Zealand regions.
FAQs
Is the course designed for people with a little, or a lot of wine knowledge?
I teach students a tasting method I call "wine profiling" that will increase the rate at which both beginners and advanced students make sense of wine. I also cover a lot of "need to know" stuff about wine.
How many wines do we taste on the course?
That varies. Perhaps a dozen on the one-day course and more than twice as many on the five-week course.
What's the difference between the five-week and one-day courses?
We visit a winery on one evening during the five-week course. Apart from that, the course content is identical.
How many people in each class?
Typically, 20+/- people. No more than 25 people.
Do you offer Gift Certificates?
Yes. When you purchase a Gift Certificate the recipient's name goes in the register. They simply need to pick up the phone and book a course when the timing suits.
What will I learn on the course?
How to get better value from your wine purchases.
Make more sense of restaurant wine lists.
Distinguish the characteristics of different wines.
How to make wine taste better.
How to select wines for current drinking and for cellaring.
How to match wine and food.
How to identify faulty wines.
The best conditions for storing wine.
How to maximise the life of leftovers.
Perfect wine serving temperatures.
Why some wines need decanting and others don't.
The language of wine.
Why some vintages are better than others.
How to taste wine like a professional.
Many other useful tips for increasing your enjoyment of wine.