Hotel Centennial
Ten years ago, most listicles – appalling term – of Sydney's best pub dining, could be relied upon to serve up the usual suspects. A schooner of New and a ten-dollar steak or chicken schnitty at the creaky old Shakespeare in Surry Hills. Fish 'n' chips and the jukebox at the sticky-carpeted Cricketers Arms. Bangers and mash, up on the roof at Sweeneys, or, more exotically, chili con carne and The Whitlams at The Sando in Newtown. Not to forget old-fashioned corned beef in parsley and white sauce over the Bridge at the South Steyne. Yep, pub food was usually good, solid, predictable… stodge
Back then, all the real dining excitement was happening in the city's new wave of smart restaurants, helmed by a new guard of Gen-Next chefs. A few of those woke up one morning to find they were food media celebrities.
But then times changed again. Rising rents in Australia's most expensive city beat out many restaurateurs. Those new celebrity chefs began daydreaming about establishing a diffusion line, so they started looking for places where there were no fancy overheads. The city's demographics – inner and outer – shifted. Old-school boozers such as the Greenwood in North Sydney and Grand National in Paddington were re-invented, renovated and reborn, shepherded into the world by the likes of John Singleton, the Laundy and Gallagher families. Soon, young entrepreneurs with vision rocked up too: Justin Hemmes and smaller players like Jake Smyth and Kenny Graham.
Nowadays we're getting a lot more than just nachos, guac and stringy cheese at our local. More like 12-hour smoked brisket, cornbread and creole gravy. Or zhoug lamb chops with a side of Lebanese cucumber. Or a burrata salad. Or John Dory on a salsa verde. Fish 'n' chips are being rudely elbowed aside by soft shell crab sliders. Cantabric anchovies are appearing on the pub Napoletana. From Avalon to Zetland pulled pork is the new black.
We're drinking craft beers with whacky names like 4 Pines, Moo Brew, Grifter – beverages which turn up a disdainful nose at your bog-standard blue-collar Reschs.
What's happening to the old neighbourhood? Have they blown up the pokies? Should we be getting misty about the tide going out on the traditional Sydney pub?
A case in point: The Hotel Centennial at Woollahra. Built in 1888 to commemorate the centenary of the colony, for the next 100 years it extended its licentious hospitality to the famously misbehaved bohemians and artists of Paddington and Woollahra. And then in the '70s, its hard-boiled patrons were more likely to accessorise with a gun than a Chanel handbag. Live music and adult games burnished The Centennial's reputation for dangerous fun.
However, by 2014 when Halcyon Hotel Group's Anthony Medich bought it for $6 million, the music had stopped. The Centennial was looking tired and ready for an early night. Medich did a great job getting the old girl to dance again; and now Justin Hemmes is in the house, after his Merivale Group paid an attractive AUD $15 million entry fee.
For its Merivale makeover all the previous staff have departed including former head chef Tom Deadman. Justin Hemmes is advancing slowly and not much has been tweaked in the elegant dining room, except perhaps an added overlay of Merivale tribalism, in the form of artfully placed, outsized glazed ceramic pots curated by Bettina Hemmes. The room channels an elegant eastern suburbs apartment, with banquettes, throw cushions and iconic photographic portraits adorning the walls.
The back bar retains its Soho House-style luxe clubbiness with a fireplace, wing back chairs and library paneling; and in the kitchen, the wood-fired oven, which under the previous ownership blazed continually but was criminally underused, is back in the game.
So, the vibe and, it should be said, the menu prices, might move you to riddle "Is it a pub or a restaurant?" But that question is more than likely to fall on deaf ears. The neighbourhood is in tonight and loving it
We start in the bar, with a glass of 2016 Mother Hen Limited Release, an elegant, textured and lean Macedon chardonnay, made by Larry Cherubino for Merivale (AUD $14). With it, flatbreads that are puffy, charred and fragrant, with a flourish of sea salt, a splash of olive oil and some superb smoked bottarga – the new taramasalata for '18 – to swipe it all through. (AUD $16).
After that, industry veteran and sommelier Gabrielle Webster shows us to a table. A word to the wise: if you have in mind the ones along the soft-Italian leather banquette, and you're not born in the Netherlands, be ready to sink to eye-level with your cutlery. Or ask for two cushions to improve your view. As your eye scans the dining room you'll detect Tom Ford and Bottega Veneta at ten paces. Every child seems to answer to Octavia or Hugo.
Duck livers grilled over coals (AUD $24) are a satisfying detour on the way to a simple wood-fired squid with a vibrant aioli and sweet cherry tomatoes (AUD $25). Said squid is almost insolent in its simplicity but it's a simplicity that is difficult to achieve. When the produce has nowhere to hide you need confidence in it and in your work. Chef James Evangelinos seems very comfortable with that challenge, steering the menu in the direction set by executive chefs Danielle Alvarez (Fred's) and Ben Greeno (The Paddington). Right now, that sweet, tender, smoky squid might be ready for induction to the Cephalopod Hall of Fame.
Likewise, whole flounder with a pot of salsa verde and a hot roasted lemon relies on the impeccable freshness of the fish and the inspired partnering of seaweed and fresh tarragon in the sauce (AUD $43). And, note that if you're determined to eat as if you're in an old-school pub, then hunker down with the Rangers Valley steak and fries, and bordelaise or mustard butter (AUD $48). At the same time, gargle the very savoury, medium weight 2016 'Demi' Shiraz from maverick Heathcote producer Adam Foster (AUD $15).
The Centennial's waffle with banana-caramel sauce, whipped cream and vanilla ice-cream (AUD $17) might be a nod by Merivale to the days when there were HK Monaros parked outside the hotel and a TAB within. Although not quite as poignantly nostalgic as the deep-fried Golden Gaytime at the Lady Hampshire, could that waffle be a sign that the '70s haven't entirely overstayed their welcome? I might be wrong about that. Anyway, whatever, rest assured little Octavia and Hugo will hoover it up.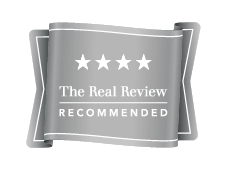 Rating: 21.5/30
How good was the food? 7/10
How good was the wine list? 3.5/5
What was the service like? 4/5
How was the atmosphere? 4/5
Does this place have the X Factor? 3/5
Hotel Centennial
Address: 88 Oxford Street Woollahra NSW 2025
Phone: +61 2 9362 3838
Website: http://hotelcentennial.com.au/
Open: Lunch Monday – Sunday 12pm – 3pm; dinner Monday – Thursday 6pm – 10:30 pm
Price: Entrées AUD $24-$29; mains AUD $36-$150; desserts AUD $15-$17