Head of the class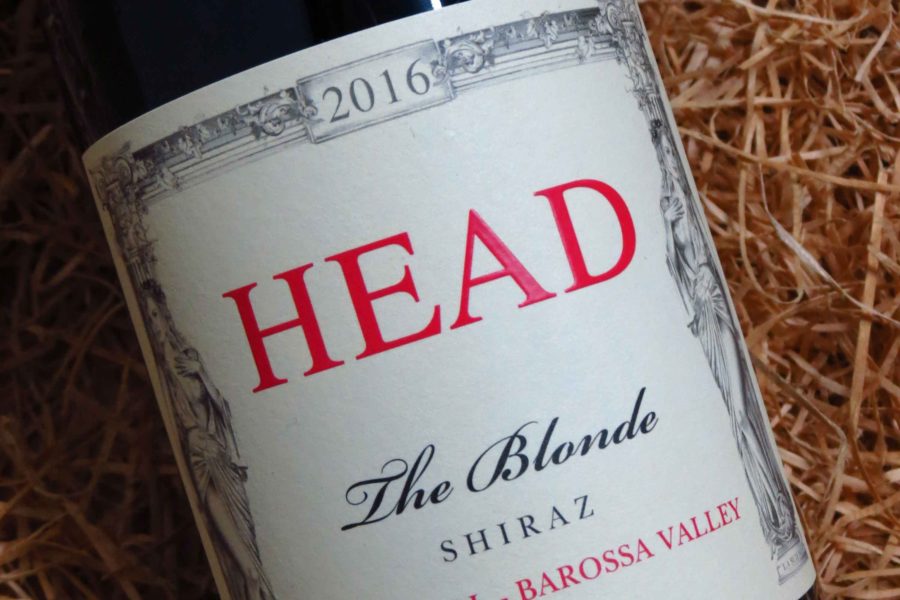 Alex Head is one of the younger generation winemakers making their marks in the Barossa Valley. An obvious difference with Alex is that he lives in Sydney with his family, and uses other people's Barossa wineries to make his wines. He doesn't own any vineyards either, which flies in the face of those who insist that great wine can only be made where the winemaker has full control of vineyard and winery.
Alex has a degree in biochemistry from Sydney University but has had no formal winemaking education. He gained experience in retailing and an auction house in Sydney and worked vintage with several wineries including Tyrrell's, Cirillo, Torbreck and Laughing Jack before starting out as a winemaker, producing his first wine in the 2006 vintage. Earlier, he'd survived a life-threatening illness and the experience seems to have focused his mind and given him the courage to 'have a go', without fearing failure.
In my latest shiraz tasting of 117 wines, the 2015 and 2016 Head wines stood out – it's tempting to say head and shoulders above the rest, but that would be stretching it. An earlier tasting of grenache resulted in the majestic 2016 Head Ancestor Vine Grenache being rated the top wine. The much less expensive '16 Old Vine Grenache also impressed in its station. And the playfully named Head Red is always good value for money.
The shirazes are the star turn. Again playfully, Alex Head has three wines from different Barossa sub-regions, named by hair-colour. The Blonde, Brunette and Redhead names also have some relation to the colour of the soil or rock in the source vineyard. And no doubt Alex is having a bit of sport with Rhône Valley legend E. Guigal, whose Côte Brune and Côte Blonde syrahs have inspired many winemakers the world over.
The 2015s and '16s are all superb wines. Your preference is probably more a matter of personal taste than anything. I particularly fell for The Redhead 2016, from a vineyard just outside Angaston in the Flaxman Valley. This wine is all class – spicy, smoky, fleshy and elegant.
Extending the playful theme, Head (whose other wines are all screw-capped) has used a Diam cork, and I suspect he went to all this trouble just so he could dip the neck in (fashionable) bright red wax. Redhead by name and by nature. It looks like something from Bryant & May.
The 2016 Brunette is from Moppa (plum, licorice, full-bodied); the Blonde from Stone Well is big and strong and smells of smoky charcuterie.
Head makes his wines using a proportion of whole-bunch ferment and never overdoes the oak input. In terms of ripeness, alcohol and tannin extraction, they are never overwrought. The hallmarks are elegance with power, freshness and clarity. My idea of great Barossa red wine.