Coravin fails test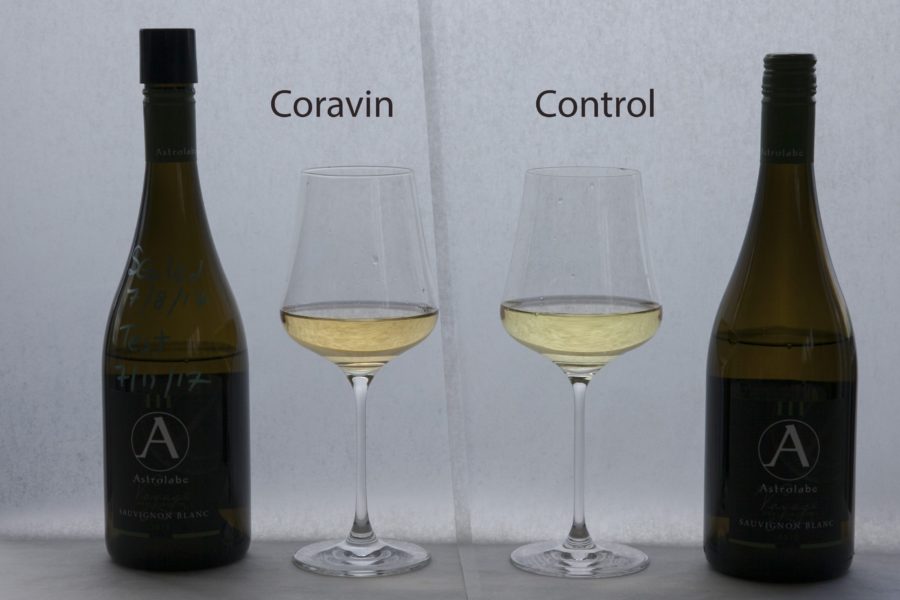 Three months ago I was given some of the new Coravin Screw Cap closures that,
"expands the possibilities of the Coravin Wine Preservation Opener by allowing people to pour and protect wines closed under screwcap for up to three months."
That represents quite a breakthrough, particularly in a country where 99.7% of all wine bottles are sealed with screwcap closures. As I explained in an earlier blog, the Coravin Screw Caps have a silicon membrane that reseals after being penetrated by the needle on the Coravin Wine Preservation Opener.
I was given a box of six Coravin Screw Caps to trial; three were "regular" size capsules and three were "large". I wasn't aware, until then, that screwcaps came in different sizes.
I then took two bottles of Astrolabe Sauvignon Blanc 2010 from my cellar. Why this wine? Because I figured that a mature sauvignon blanc might be sensitive to oxidation than a younger or more long-lived wine.
On 6th August I removed the screwcap on one bottle and quickly replaced it with the Coravin Screw Cap. Then I used my Coravin machine to extract around 100ml of wine and tasted it. It was delicious and showed no signs of oxidation. I made a diary note to check both bottles on 6th November.
The wine that had been sealed with a Coravin Screw Cap was bland and oxidised while the control wine was in fine form and very drinkable. The photo clearly illustrates a difference in colour between the two samples.
I contacted the Coravin organisation who replied with a few questions and a promise that they would respond in due course.