Rosetta
I'm baaaack. My thanks to Stephanie Clifford-Smith for minding the baby so cheerfully. As I explained to her, when your specialist subject is dangerous cheeses of the world sometimes you have no option but to step up to the plate. This year an urgent summons to Sardinia found me on a Ghostbusters-style assignment in search of a mythological local pecorino made from the larvae of a rare fly, Piophila casei. If in passing I stumbled across the perfect beach cove where I ate my body weight in sea urchin, it was but a brief respite from the rigorous fieldwork.
The cheese list at Neil Perry's new Italian restaurant Rosetta isn't dangerous; it's like everything else about Rosetta's menu: purposefully familiar and comfortingly Mediterranean. From the rioni of Rome to New York's Little Italy to the Sydney CBD, for a certain type of diner these words are incantations: Trippa alla Romana, eggplant parmigiana, polpette, Maccheroncini all'Amatriciana.
But does anywhere serving up comforting cucina casalinga warrant the breathless headlines ("Sydney goes into meltdown as Neil Perry announces new Rosetta"). Well, inevitably I was going to have to visit Rosetta to find out. And of course, I wanted to. After all, it is a glamorous new Neil Perry restaurant.
It's also worth saying that Rosetta's arrival is welcome, if for no other reason that it caps off an AUD $20 million redevelopment of the Grosvenor Place piazza which, like the George St disruption in front of it, seemed to go on forever, dumbly unmoved by the maximum pedestrian inconvenience involved.
The Batcave-inspired lift whooshes you up to the first layer of an elegant split-level space in muted metallic surfaces with wood inlays, and aquamarine velvet furnishings designed by Melissa Collison. I'm going to suggest you start at the bar level a couple of steps above the main dining space, not just because there's the good value Montepulciano Tavignano 'Cervidoni' 2105, a red from Italy's Le Marche region, by the glass (AUD $19), but also so you can experience that rarest of ergonomic pleasures in Sydney: a truly comfortable bar stool.
Then, depending on your requirements, take a booth or a table amongst the noisy suit brigade in the busy main dining space or, for those with more personal business to transact, pad upstairs through the bar to the discreet mezzanine level. Note the outdoor grill area with views to Circular Quay, sure to be a popular holding pen on early summer evenings.
Some experiences are non-negotiable in a Neil Perry restaurant. First, a welcoming amuse bouche to get the taste buds busy, which tonight is a bite-sized raviolo, deep fried and filled with ricotta, pecorino and mint. Lovely. Then, of course, there'll be good bread and olive oil or, if you wish, house-made grissini. Tonight those griss-sticks lean towards hard and dry.
From there it's a menu that's content to simply mine the classics: a suave ricotta and broad bean puree (AUD $19) which is baby-food for grown-ups; traditional agnolotti dal plin filled with roasted pheasant (AUD $32); and polpette of pork, veal and ricotta in a rich, slow-cooked sugo pomodoro that would make your old zia Rosa smile knowingly (AUD $21). The pleasures of this roll call of the Italian table are cumulative – peaking at primal, satisfying tripe, glistening and tender, in a light tomato sauce (AUD $19).
Rosetta's wine list reaches into the deep pockets of its business clientele with a load of predictably stellar Italian names such as Gaja and Conterno and some local labels like Giaconda, experimenting excitingly with Italian varietals such as Nebbiolo. But equally, if you look closely there are quite a few good value offerings in red and whites: a delicious pecorino from Le Marche — the 2015 Ciù Ciù 'Merlettaie' Offida (AUD $75), which is true amore paired with seafood and a 2016 Bera, Dolcetto d'Alba, a simple savoury red with herbal and cherry characters and more concentration than the usual (AUD $70).
You could happily leave your meal there, perhaps finishing on a beautifully executed, light pannacotta with strawberries and rhubarb (AUD $19). That means your bill won't nudge you much past AUD $120. Or you could stay for the full tilt at secondi (with daily specials): impeccably fresh John Dory simply dressed with green olive and lemon (AUD $39); a deeply-flavoured, very proper osso buco of Torello rose veal with the traditional sparky seasoning of gremolata (AUD $29) and then for dolci perfect gianduja with whipped cream and a scattering of hazelnuts reduced to a crunchy delicious rubble (AUD $19). Ask for a glass of frothy Brachetto d'Acqui (AUD $65 per 375ml bottle), a sweet sparkling red from Piedmont, drink it with the gianduja, and it's like a date you never want to end.
If Italian cuisine is mostly about good things served on a plate with minimum interpretation, you're in safe hands at Rosetta and with its head chef Richard Purdue. And you can eat well without shelling out AUD $49 for a veal cutlet, by just cleaving to the primi, sharing a plate of pasta and dessert or cheese.
Of course, satisfaction without surprises means you're unlikely to see a particularly fine example of Piophila casei hovering over the pecorino. But if you ever do, just remember: who you gonna call?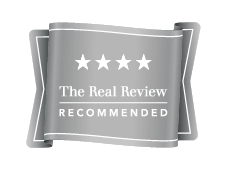 Rating: 22.5/30
How good was the food? 7/10
How good was the wine list? 4/5
What was the service like? 3.5/5
How was the atmosphere? 4/5
Does this place have the X Factor? 4/5
Rosetta
Address: 118 Harrington St, The Rocks NSW 2000
Phone: +61 2 8099 7089
Website: www.rosettarestaurant.com.au
Open: Lunch 7 days – 12 to 3pm. Dinner: Monday to Saturday – 6pm to 11pm, Sunday 6pm to 10pm. Terrace Bar and Mezzanine Bar menus available all day
Price: Antipasti AUD $19-$29; Pasta AUD $19-$32; Secondi AUD $19-$49