Wine service highs and lows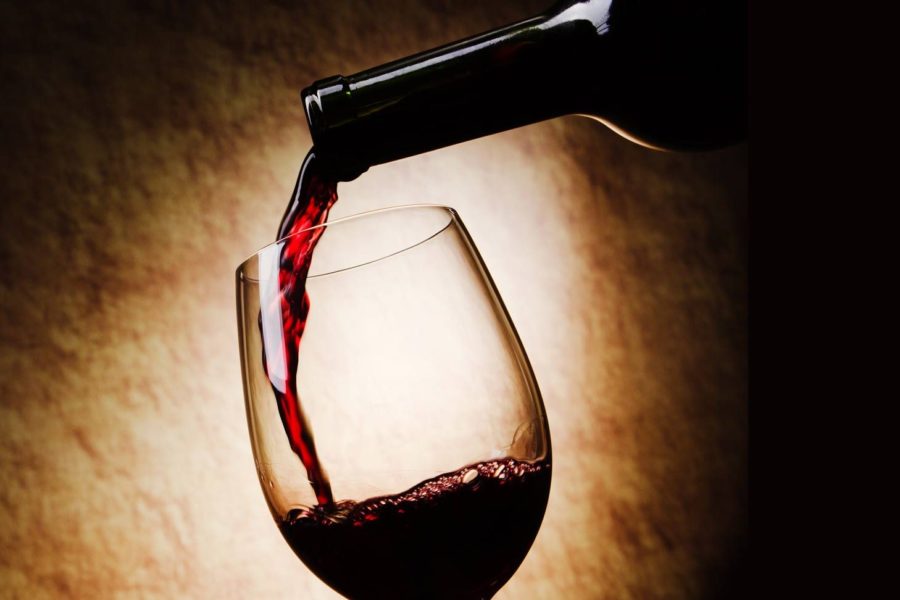 Over the past couple of weeks, I have experienced the best, and worst, examples of Sydney restaurant wine service.
Let's start with the good.
I secured a last-minute table at China Lane, in Angel Place. From the second we took our seats, the service was swift, attentive and professional. The wine list was peppered with carefully chosen, quality drops, plus the selection was nicely tailored to the Asian-inspired menu.
When I enquired about the wines, the wait staff were knowledgeable and respectful. The high level of service, along with superb dishes like John Dory in a coconut sambal with Kaffir lime, will have us return in a heartbeat.
After this positive experience, I dined as part of a large group at China Lane's sister restaurant, China Doll, located at the Woolloomooloo Finger Wharf. I was charged with the task of choosing the wine, and I found the sommelier to be outstanding. Keeping within a modest budget, we worked together to find excellent wines that suited the food and the palates of the other guests. The Keller Riesling from the Rheinhessen was a hit. And I was impressed by the sommelier admitting when he didn't know something, rather than bluffing his way through. The whole evening was highly memorable, and I suspect all members of the group will be eager to return.
Clint Hillery is the Group Sommelier for these two restaurants, as well as Mercado and Bacco Osteria e Espresso. Hillery has been a consistently impressive sommelier with a broad range of experience from small wine bars to large hotels.
With many staff across the four venues, he speaks about training as being the key. The team is kept up-to-date with plenty of information, and he regularly brings in external trainers. The whole team is to be applauded for their attention to quality wine service.
However, I had a very different experience at a mid-range Sydney French restaurant, which had, at least in the past, a record of good wine service.
After a delightful Provençal rosé, I chose a glass of French red that was unfortunately exceedingly bretty. Disappointing, yes, but as I was immersed in vibrant conversation with my guests, I pushed it aside and chose to ignore it.
A waitress saw me do this and came to the table to ask if I was enjoying the wine. As she took the trouble to ask, I politely replied,
"No."

"Would you like something else?'

"Yes," I replied, "I'd like to order a glass of the cabernet franc."
She was gracious, attentive and polite and took the offending red away.
Suddenly the head waiter came to the table to ask if there was an issue. I explained that there was no problem, but due to the red wine being very bretty, I had ordered a glass of something else.
This is when the conversation at the table stops and it starts to get embarrassing. He announced that I could not expect my money back for a glass of wine that was not to my taste. At no time did I ask for my money back.
He then said that I should have asked for a taste of the red wine before ordering it. Really? He left the table and then returned with a 'taste' of the cabernet franc in case I did not "like this one either." It was humiliating as well as embarrassing, and I suspected that the disparaging interchange would not have happened had we been a table of men.
When the bill arrived, he announced that he'd decided not to charge me for the offending wine after all. But he could not resist having the last word.
"But there was nothing wrong with that wine. It was not faulty. It was a matter of personal taste."
Well, I guess it depends on how much you like your wine to smell like a barnyard and Band-Aids.
Wines affected by the common spoilage yeast Brettanomyces can have varying levels of 4-ethylphenol, 4-ethylguaiacol and 4-ethylcatechol. People's tolerance of these characters in wine does vary and the level it becomes a fault is a grey area. Sometimes the problem can only rear its head after bottling. In addition, there can be wide variation between bottles.
This unsavoury wine experience served as a reminder to always applaud and appreciate good service when you find it, rewarding such restaurants with your ongoing patronage. Training prepares staff with the tools required for the service of wine, which is more complex than many realise. Thanks go to those, such the team at China Lane and China Doll, who do it so well. Bravo.