Bacco
If you wandered along Sydney's Ash Street towards Angel Place, knowing nothing of the food on offer here, somehow I doubt Bacco would beckon. There's Felix with its faux French brasserie decor, all brass rails and wicker chairs. Opposite that the moodily lit, marble and dark wood Ash Street Cellar, garlic wafting temptingly from its Mediterranean menu. And then there's Bacco occupying a space that looks like the breakfast room in an Ibis Hotel.
To dismiss it though, as I once did, based on that underwhelming first impression would be a mistake. There is nothing in the view from the street to hint at the serious Italian fare being conjured from scratch in the kitchen. Said kitchen has quite the pedigree too, this being the latest venture for Andrew Cibej of Vini, 121BC and Berta fame.
Bacco is a business in two parts – Espresso, a cafe for the quick breakfast, lunch and snack crowd and Osteria, a restaurant and the subject of this review. It works to a brief of making as much as possible in-house with Australian ingredients. And, it appears, much is indeed possible. There's the bread, pasta, gnocchi, soft cheeses, pickles, sausages, cured fish including bottarga plus gelati and sorbets all made on site by seasoned pros.
The clientele, a mix of suits swirling their decanted reds in bulbous burgundy glasses, theatre patrons in for a quick bite and bemused punters Googling menu descriptions are all bathed equally in the warm glow of informed service. The staff even quote specials prices, a welcome yet unforgivably rare practice in this town.
The menu is light on description but full of push-button words. Is there any Italophile whose heart rate doesn't quicken when they read 'nduja', 'wild boar' or 'spaghetti a la chittara with sea urchin'?
'Artichokes, stracciatella' (AUD $18) doesn't begin to describe the next level luxury of this dish from the antipasto menu. Here stracciatella's not about ice cream or beaten eggs stirred through hot broth. It's a creamy puddle of burrata-like cheese topped with salty pickled artichoke hearts still attached to their entirely edible stems.
The special of 'Swordfish prosciutto' (AUD $17) is another cracker, the smoky ash-cured fish slices presented like the porky version layered in fine slices across the plate. This sturdy fish becomes silky in the curing, its gentle saltiness offset by supremed nuggets of orange.
Serious carnivores like the suits at the next table can share a 900g pasture fed ribeye (AUD $110) to go with the 2012 Giovanni Corino "Alborino" Nebbiolo (AUD $230) but if you're not in splurge mode the secondary cuts are a happy alternative. Braised deboned lamb neck (AUD $28) is beyond tender and contrasts well with nubbly barley, the whole thing bathed in a drinkably savoury broth.
Keeping with the Nonna-style mains, a fat housemade pork sausage, coarsely-textured and big on fennel seed (AUD $26) is, with its tangy lentils, the kind of food you want to eat every day. If they start selling those snags to take home I'll be first in line.
Grilled onions with ricotta and white beans (AUD $10) sounded great but were let down by under seasoning. A request for salt was an easy remedy that also helped the toasted pumpkin seeds on top.
Among a good-looking line up of classic Italian desserts, I'm interested in the sgroppino (AUD $14), described on the menu as a lemon and rosemary sorbet with Grey Goose vodka. I assume the vodka is a background ingredient to stop the sorbet freezing too hard, but no.
"Ah…" our Sardinian waitress says, "that was invented by the Sicilians as an excuse to drink more."
I like that kind of excuse. Turns out the spirit is a generous pour in a roomy glass with a firm ball of sorbet waist deep in it. Those Sicilians were onto something. It's fabulous, refreshing and enough to put you over the limit.
By this stage of the evening, this bland beige room doesn't look too bad. It's a quiet night, the sound levels are conversation friendly and the lighting flatters food and company in equal measure. We might even come back for breakfast.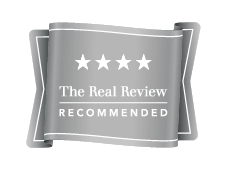 Rating: 21/30
How good was the food? 9/10
How good was the wine list? 4/5
What was the service like? 4/5
How was the atmosphere? 3/5
Does this place have the X Factor? 1/5
Bacco
Address: no 1, 2-12 Angel Place, Sydney, 2000
Phone: +61 2 9235 3383
Email: mail@bacco.com.au
Website: www.bacco.com.au
Open: Mon-Fri 12-10.30, Sat 5.30-10.30
Price: Antipasti $5-$28; Primi $24-$28, Secondi $26-$110; Dolci $5-$14