Soft and succulent 2016 pinot noir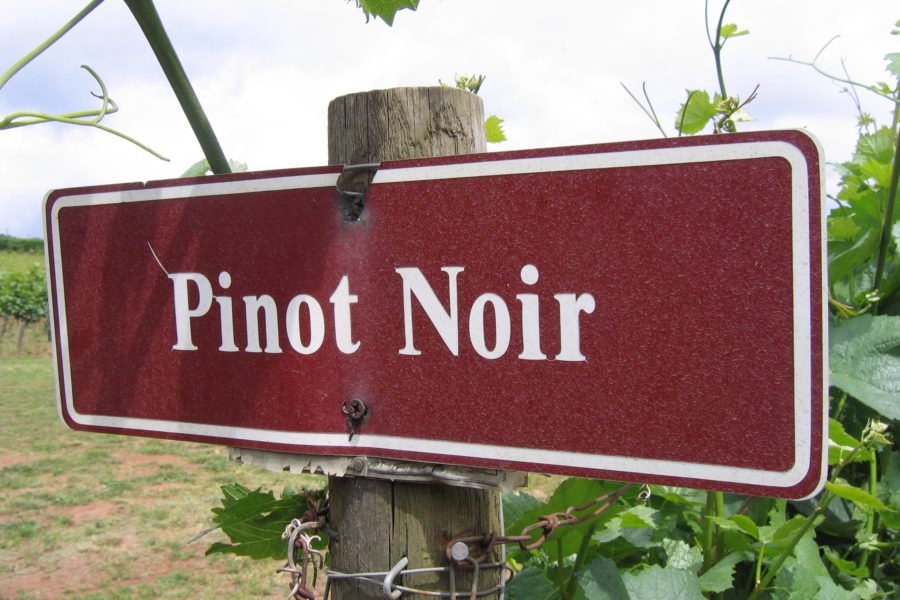 While standing at the bar of a rather uninspiring club in country NSW, while the boys in the family watched an unmissable rugby match, I felt a sense despair about the lack of options on the wine list.
But my attention was quickly diverted to the person on my right, challenging the bartender.
"What do you mean you don't have a pee—noh! You should have a pee-noh. Everyone drinks pee-noh!"
They certainly had a point.
Australian's love pinot noir. Production has more than doubled since 2002, and the trajectory for growth is upwards.
Good pinot noir is largely the preserve of small wineries, bar a few exceptions. So, it makes sense that you are more likely to see a small producer on pour at a tiny local bar, than a club.
But like any variety, there is a wide range of styles available. And vintage conditions can have a huge impact on the type of wines produced.
2015 was a stellar vintage for Victorian pinot noir, producing tight wines with poise and ethereal aromatics. Though many were shy on release and I have tucked the odd bottle away for the future.
But 2016 is a very different vintage, with the warmth creating more fruit-forward wines with opulence and softness. Demand for pinot noir is obviously high as many of the '15s must have sold out quickly as the '16s came across my tasting bench much earlier than I expected. So far, I have found the 2016s to be delicious, though they are wines to be embraced in their youth as I suspect their waistlines will expand rather quickly.
I slowly sipped on the 2016 Mayer Granite Pinot Noir at the City Wine Shop in Melbourne last week. It is a wine with a beautiful fragrance, plush cherry flavours and generous weight, though it was the finish that had me sold. I have since snapped up a few bottles without hesitation.
Also rather captivating is the 2016 Paringa Peninsula Pinot Noir. 100% destemmed, with a lengthy fermentation on skins which gives the wine an excellent, yet discreet frame. Friends shared a bottle with me over cheese and chatter. A six pack has since been ordered.
The 2016 Dexter Pinot Noir is also impressive. Full and textured with extraordinary concentration. The longer it is open, the better it gets. This one definitely needs to go on the shopping list.
And for lovers of succulence and softness, seek out the 2016 Phaedrus Pinot Noir, a tiny producer with a big focus on quality. This is such good value and bursting with cherry flavours that I could not resist buying a few. The odd bottle even made its way to my son's rugby coaches.
So, back to the bartender. When I asked him casually why he did not have a pinot he replied,
"I'm blowed if I know, we get asked for it every night."
Time to review that wine list I suspect.