Bondi Trattoria
When Bondi's wet she has a special appeal. The party girl seems gentler, smaller, more thoughtful on rainy days. Bookshops, coffee, organic fruit and veg boutiques, Duffle coats, yoga classes – this is Balmain-by-the sea. It gets toastier too when winter arrives. You can tell summer's lease is up as the budget hostels are emptying and a glut of campervans and pop-tops start appearing on Gumtree ("call Andy or Stieg"). That's when Bondi shape-shifts and hunkers down.
At this time of year, looking out through the Norfolk pines from your table indoors at Bondi Trattoria, that famous crescent of beach seems more thoughtful too. While another gust of coastal rain or wind rattles the wide windows of this South Campbell Parade favourite, you're warm in here.
The Tratt is under new ownership and chef Joe Pavlovich (ex-Glass Brasserie) with Alasdair France (ex-Mangan Group) has drawn a light line in the Bondi sand. Some things have remained (angel hair pasta with rare tuna; fish and chips), some things have gone (those legacy mirrors and the strange paintings) and some things have arrived (handmade pasta, whole roasted baby barramundi, sauce vierge, basil). The wine list has noticeably improved too, courtesy of France (er, and Italy and Australia). You might also notice that the Tratt has taken on a slightly more structured dining vibe, certainly at the dinner hour.
The Real Review visited for dinner and revisited for breakfast and lunch. Pretty much the same crowd packs in here before and after nightfall: loyal local regulars who can expect instant recognition and grins from the crew of veteran hospitality staff. Most likely there'll also be some new faces around the room too, who've followed Pavlovich and France from the city, to take the sea air, as it were.
Come breakfast time and you know you're at ground-zero Bondi when the Tratt's egg white omelette (AUD $16) starts flying out to tables. In spite of man's best efforts, I don't believe anyone has yet been able to improve on a daisy- yellow omelette made with two yolks. But that's just me. Chef Pavlovich uses his egg-white omelette as a blank canvas for flavour-charged additions such as rapini, garlic chives, broccoli, mushrooms, roasted tomato.
Away from eggs, amp up the fun if you like, with a grilled truffle cheese sandwich (aged cheddar, truffle paste, onion jam, rocket and dill pickle – AUD $14). These puppies go down well with the customers in high-chairs, drinking juice. I prefer them with a Bloody Mary.
For lunch, there's a meaty beef tartare crowned with a quail egg yolk that's as orange as The Donald's tan, finished with a generous shower of parmesan cheese and a grating of horseradish (AUD $24). This is a dish that covers the twin poles of meat and cheese lust, just like a cheeseburger, sans the gluten or carbs. The parmesan and horseradish flourish is just the type of personal take on a classic that Pavlovich, a former big hotel executive chef, has perfected to its ne plus ultra.
That horseradish zap appears again in a blackboard antipasti special of grilled Port Phillip Bay native scallops, served on the shell with pickled pumpkin and a cucumber and macadamia gazpacho (AUD $5 per scallop). It's easy on the eye and easy to eat – the acid, sweetness and nutty notes are held in a graceful balance that carries the delicacy of the bivalve carefully towards the tongue.
In a similar vein, a very moreish taramasalata made on white roe and bottarga, lemon oil and fennel pollen (AUD $9).
Whatever time of the day you're at the Tratt, you'll usually find yourself chowing down among Bondi's crème de la nabe. At brunch today it's echt Bondi: loyal, territorial locals, hand-holding couples, an independent surfing filmmaker, a hungover hairdresser and an Aussie actor visiting from LA. Across the room a large family is making short work of a massive 700-gram rib-eye with roast mushrooms and salsa verde, that can easily feed six to eight (AUD $99) and moving on to Balmain bugs roasted in a chilli and garlic butter sauce with, surprisingly, buffalo mozzarella (AUD $30).
At the next table, a dreamy girl in a floppy wide-brimmed hat wears a t-shirt that reads "Death, summer, youth". She's hoovering up the house-made zeppole (AUD $14) – fluffy, sugary Sicilian-style doughnuts destined to be paired with a glass of great Stanton & Killeen Rutherglen ruby muscat (AUD $11).
Places like the new Tratt remind you that while Bondi will always be about "surf, summer, smashed avocado", all year-round distinguished food can pop up here unexpectedly, in informal places. It's a reminder too, that once you've looked at Bondi from all seasonal angles, her many personas are irresistible.
Go on, take a look.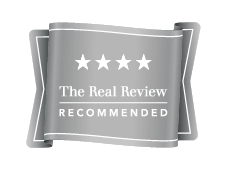 Rating: 22/30
How good was the food? 7/10
How good was the wine list? 4/5
What was the service like? 4/5
How was the atmosphere? 3.5/5
Does this place have the X Factor? 3.5/5
Bondi Trattoria
Address: 34 Campbell Parade, Bondi Beach NSW 2026
Phone: +61 2 9365 4303
Email: info@bonditrattoria.com.au
Website: www.bonditrattoria.com.au
Open: 7 days 8am-10pm (breakfast 8.00 – 11.15; lunch/dinner 12.00 – late; limited menu 3.30pm – 5pm)
Price: Breakfast $7-$19; Lunch $21-$99; Dinner $21-$30