Saké at The Rocks Restaurant and Bar
Call-centre team breakfasts, pre-Vivid explorers, middle-aged German tourists traumatised by the Munich Brauhaus ("The place where the jokes about über weiners will be aplenty!"). Guess where we are? No? Ok, think heritage pubs serving rubbishy emu and crocodile burgers, en masse misbehaviour New Year's Eve, 160 kg bouncers called To'afa.
Yep, now you've twigged. Willkommen Bienvenue Welcome to The Rocks. Old Sydney town. Duty-free bijou of the Emerald City. Don't snag a stiletto on one of those convict-laid cobblestones in the Argyle Centre courtyard as you totter towards the El Camino Tex-Mex Rock 'N Roll Bar. And just make sure to have a schooey of Reschs waiting for me at the Fortune of War.
And avoid all this if you're after a decent feed. Instead, take a detour to the refreshed Saké Restaurant and Bar (Saké) a few steps up Argyle Street, housed in an old heritage bond store. Saké was once owned by the clever John Szangolies and his Urban Purveyor Group, until the company was sold to a private equity fund and then merged with another acquisition, Neil Perry's Rockpool group, to form Rockpool Dining Group.
Got all that group stuff? Anyway, what you need to know is that one of Perry's first projects as creative director in this new hospitality leviathan is to spruce up the popular but fatigued Saké, which has been trading since 2012. The menu at Saké is as colourful and diverse as a bento-box, but can Perry really offer diners any fresh insights into the spider maki roll, the chicken karaage and the tempura snapper? Well, never underestimate the pony-tailed one, Grasshopper.
Our curiosity piqued, The Real Review visited the much-awarded restaurant to see what magic a new Perry menu can conjure from the usual suspects.
Tonight, we're greeted at the front door by crisply efficient, raven-haired staff, glamorous in black leather and red lipstick.
"So this is what Robert Palmer's backing band is doing these days."
Madame Cruella announces to the world at large. She's on the money as usual – it could easily be an '80s nightclub we've bumbled into. But once you venture further, the Melissa Collison-designed interior starts to look a lot like a split-level cousin of Spice Temple, Perry's moody pan-China speakeasy on Bligh Street.
That lipstick-red is something of a continuous theme too. It's there in the bar's seductive first-date colour scheme and in the voluptuous geisha portraits that are a wall feature in the main dining space.
First up, to the top floor bar and a glass each of the flavour-charged, elegant '13 Chandon Brut ($17). Good fizz is sui generis but for any off-the -road beverager who likes a challenge there's a huge range of craft Japanese beer, seasonal cocktails, craft saké or shochu and the more obscure fruit liqueur umeshu.
Next, down to a booth in the dining room, where the vibe and acoustics are more nightclub frisky. This is The Rocks after all. For tonight's visit, however, we 're pilgrims following in the steps of Saint Neil, so we politely resist the automatic offer of hot edamame ($9) and head straight for a spanner crab roll with pickled finger limes, cucumber and ginger ($18). Fresh, interesting, fun.
Then, a variation on the standard Dynamite roll: rare tuna, avocado, cucumber with a spicy lick of shichimi togarashi, mayo & shallot. There's a slow-burn of chill heat here that replaces the usual wasabi bite and like a thief in the night steals your breath away ($18). Very nice. We opt for another cold appetiser and I'm glad we do. Nori and sesame seed crisps cradling ultra-fresh diced rare kingfish and tuna dressed with togarashi and green chilli ($24) are mini-masterpieces of savoury crunch, snap, fiery heat and oceanic clarity. This is vintage Perry: a complex layering of textures and flavours that sucks you in and won't let go. Superb.
The perennial question (well, mine anyway) do I really have to drink white wine with fish? is easy to answer at Saké if you're planning to travel by the glass. Whites by the glass is a limited list at Saké and it's a list that you won't yearn to drink from (the bottle selection is more exciting and priced without greed), so consider taking advice on the junmaigginjo and daigingo saké options by the glass ($11-$24) or by small carafe ($39-$96). Be sure to find a staffer who knows. Or do what we did: stay with a brilliant red such as the '013 Graillot Heathcote Syrah No.2 ($17) for the whole show.
Madame Cruella is now swiping tender, top quality scampi in a light crisp batter, dressed with red onion, jalapeno and coriander, through an amazu ponzu sauce ($26). Even if you concur in her customary icy disdain for Japanese sweet and sour sauces, you'd have to agree that overall, this dish, a fresh riff on a Nobu classic, is solid evidence of how Saké is re-energising under Perry.
Ditto for the bo-ssäm , a DYI dish with three distinct elements: fresh , cold leaves of baby gem lettuce, slices of crusty, juicy Cape Grim short rib beef, a bowl of spicy ssäm sauce (fermented bean paste and chilli), another of mashed confit garlic and some fresh kimchi ($46). Bundle up the beef in a leaf, sang-choy-bow-style, then add discretionary amounts of the sauce and condiments. Pow!
Now it's usually true that nobody judges Japanese restaurants by their desserts. But remember, this is a Neil Perry gig and nobody here expects their meal to crumple at the last course. I'm happy to report that it doesn't. It's by no way a huge list, but Perry's deconstructed St. Honoré cake (green tea ice-cream, coffee profiteroles, caramel sesame crackers, a whiff of matcha powder – $18) is a ripper, involving some Japanese staples folded into a classic French context. No cultural offence can be taken when the result is this quirkily delicious.
Of course, some other quirks at Saké can be equally delicious. It's fun to watch diners with the patience of Madame Cruella having to be physically restrained as yet another innocent staffer enquires about the okayness of the dining experience. On the other hand, those with a sense of humour will mine gold in the rich Central European accents of staff and in conversations that endearingly don't rise above the current weather situation.
To everyone, I repeat: well, this is The Rocks.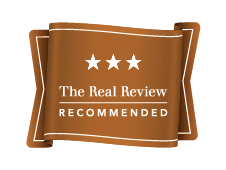 Rating: 20/30
How good was the food? 7/10
How good was the wine list? 4/5 (half-point extra for sake, shochu and umeshu selection)
What was the service like? 3/5
How was the atmosphere? 3.5/5
Does this place have the X Factor? 2.5/5
Saké at The Rocks Restaurant and Bar
Address: The Rocks Centre, 12 Argyle Street, The Rocks, Sydney,
Phone: +61 (02) 9259 5656
Website: www.sakerestaurant.com.au
Open: Monday – Sunday 12 to 3 pm; Monday to Thursday 5:30 to 10:30 pm; Friday and Saturday 5:30 to 11:30 pm; Sunday 5 to 10 pm
Price: Nigiri sushi & sashimi $6-$34; sushi rolls $18-$24; starters $6-$38; mains $28-$75; desserts $15-$22