Bursting Bubbles: A Secret History of Champagne & The Rise of the Great Growers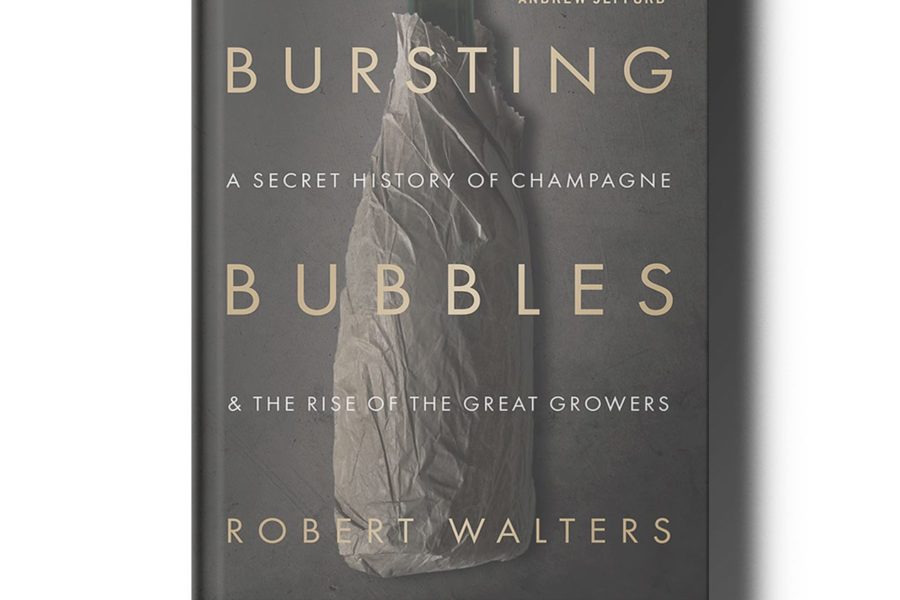 Rob Walters is a Melbourne-based importer and wholesaler of wine, who specialises in small, artisan wineries including 'grower' Champagnes. A frequent visitor to Champagne, he has amassed a deep knowledge and understanding of the region, and his insights compelled him to pen this excellent book. Walters dwells especially on touchy matters such as over-cropping of vineyards, inadequate ripeness of grapes, high sweetness levels due to excessive use of liqueur d'expedition, and what he perceives as a lack of focus on viticulture and capturing the terroir, concurrent with excessive importance attached to blending and bottle-aging on lees.
At the commencement of the book, Walters cheerfully declares his conflict of interest: he imports nine of the 11 wineries which are profiled and repeatedly mentioned in the text. Readers will likely be familiar with Larmandier-Bernier (tastings) and Egly-Ouriet (tastings), perhaps less acquainted with Anselme Selosse (tastings), Pascal Agrapart (tastings), Jerôme Prévost, Ulysse Colin (tastings) and others.
Some readers have complained that Walters is blatantly promoting these producers, but I disagree. I think he's been fair. As he says in the beginning, if he'd wanted to sell more wine he could have spent his time more effectively than writing a book. Also, these grower-producers have limited allocations for their importers. There are limits on how much they have to sell.
Neither does Walters criticise the Houses unfairly. He does criticise the methods that have become endemic in Champagne, especially vineyard practices – systematic over-cropping, harvesting too early before the grapes have fully developed their flavours, and the putative limits on excess crops which are meaningless when the surplus wine goes into 'vin de blocage' which may be used for winemaking in later vintages.
There is sense in his criticism that many Champagne producers follow a policy of harvesting the grapes green in order to avoid weather-associated problems, chaptalizing to boost the alcohol level, blending to overcome deficiencies in some of the base-wines, then relying on lees-aging (rather than fruit) to give the wine character, and finally adding sweetening to balance green acidity and make the wine palate-friendly. The scenario he paints is of a laboratory wine, which is far removed from the terroir-based philosophy and emphasis on the raw material (grapes) that we find in, say, Burgundy.
That's not to say Walters disparages all wines made by Houses. He gives them their due but says that in the main, they could do it better.
There's much to agree with in this book. It is well written and researched, a pleasure to read and Walters argues his case persuasively. Most importantly, at the same time as it engages in some hand-wringing about the way things are, it communicates a joy and enthusiasm for good Champagne.
I whole-heartedly recommend it.
Bursting Bubbles: A Secret History of Champagne & The Rise of the Great Growers, by Robert Walters (Bibendum; AUD $39.90)