A sparkling start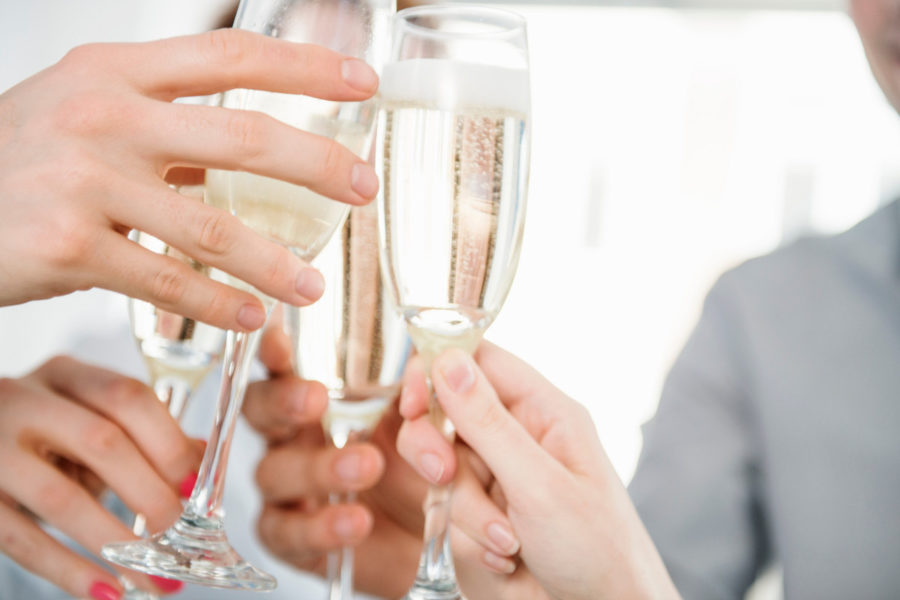 What is your aperitif of choice when dining out? Mine is a chilled glass of sparkling wine, served in elegant stemware.
A successful London restaurateur revealed that he always asked his patrons 'which' glass of Champagne they would like to start with, rather than the open question of what they would like to drink. He had many big brand names by-the-glass and consequently had some of the largest Champagne sales in the business.
Australian's love their bubbly and even the most basic of restaurants will have a by-the-glass option. Almost all good restaurants offer non-vintage Champagne, with vintage the preserve of the finest establishments.
However, the scene has changed. You are now also likely to be offered a fine Australian, Italian or Spanish bubbly. And as for French fizz, there is more diversity than ever, including lesser known champagnes and sparklings from Burgundy, Alsace and the Loire Valley.
Grower Champagne, referred to as récoltant-manipulant, or just the letters RM, is now a regular inclusion on contemporary wine lists. These are champagne producers who grow the grapes that are used in their wines. This is opposed to négociant-manipulant, or NM, who are Champagne makers who source the majority, or all, of their grapes from growers.
These small producers are an exciting part of the sparkling wine market, and wines from the best winemakers are prized for their reflection of the specific site and winemaking approach. That said, there is considerable variability, and they won't necessarily be better than those from the negociants. Though listing a grower Champagne enables sommeliers to individualise their wine lists or list wines of a certain ethos such as organic or biodynamic wine.
Prosecco swept onto the scene a few years ago and remains a popular aperitif. The variety Glera must make up at least 85% of the wine and is produced in the regions of Veneto and Friuli-Venezia Giulia. They are a more affordable option than champagne, selling for less than $15 a glass, with the 'extra dry' versions showing the most restraint and finesse. In the best restaurants, you will also find fine vintage wines including from the DOCG Conegliano-Valdobbiadene, which sell for a few dollars more.
Occasionally you will find the beautiful sparkling wines of Lombardy available by-the-glass, which is an opportunity not to be missed. Franciacorta is Italy's DOCG for classic method sparkling wine made predominantly from chardonnay, either as a straight varietal or with the inclusion of small amounts of pinot nero (pinot noir) and/or pinot bianco (pinot blanc).
Australian fizz is at a high point, and it is great to see sommeliers championing our best wines. Snap up the opportunity to try some of our very best wines when offered by the glass. Look out for producers such as Stefano Lubiana, Apogee, Arras or Yarrabank, all of which make a very fine start to an elegant evening.