Three salad cookbooks
There seem to be a few cookbook publishing categories flourishing and salads is right up there with baking, superfoods and spiralizing. It's good to see the salad presented in every guise from breakfast, snack, main to dessert, a notion that works at any time of year and could help cut your meat consumption if that's your thing. You'll probably only be in the market for one salad book for now so here's a look at a few released in the last year to help you decide. I'll be sharing my favourite tested recipes from these over at my blog.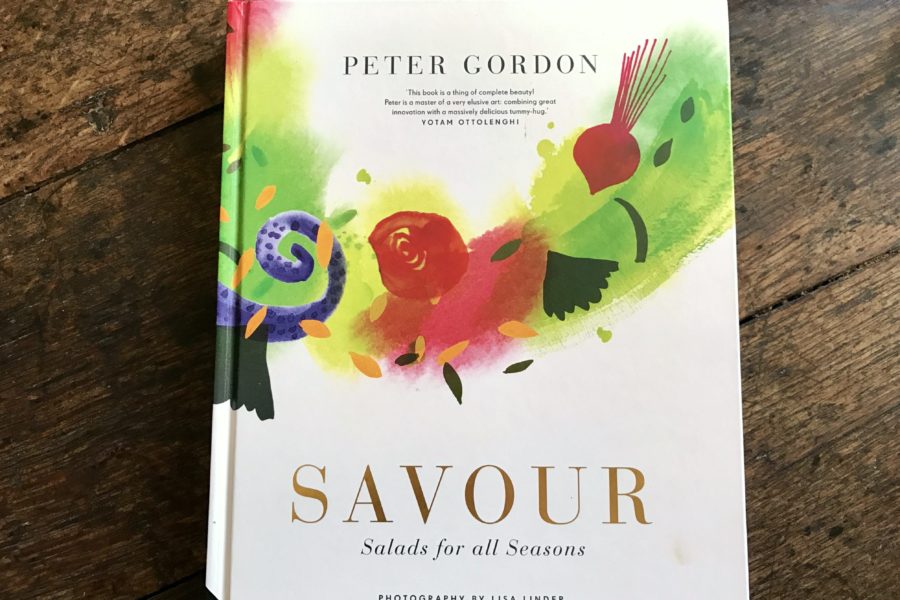 Savour – Salads for all Seasons by Peter Gordon
Hold onto your hats, folks, you're in for a wild ride. These recipes by New Zealand-born chef, now UK success story, redefine salads with their surprising combinations, a keen eye for texture and sometimes labour intensive technique. The Simple Salads opening chapter delivers straightforward combos with twists that keep things interesting. The fun continues as the complexity increases in chapters such as Veggie Grains, Veggie Cheesy, Fish and Shellfish, Poultry, Meat. The final chapter on dressings will spark up anything you toss into your salad bowl. I've made the Miso-baked aubergine with dates, feta and tahini yoghurt which was fab even without the crisp buckwheat on top and I'll be miso-baking aubergine regularly now, even just as a side. Whatever effort is required for some of these multi-staged extravaganzas is well rewarded and elevates the salad to star status. (Murdoch Books. RRP AUD $49.99)
TESTED FAVOURITE: Puy lentils and quinoa dressed with pomegranate-roasted grapes, eschalots and cherry tomatoes with mint and basil.
The Salad Book by Belinda Jeffrey
Byron Bay based cook Belinda Jeffrey is a cookbook generating machine it seems and this one, her seventh, adheres to her trademark conversational style. She leaves no technical question or curiosity unanswered which makes this a good book even for entry-level cooks. It also means recipes tend towards the long and texty, spilling over several pages which are mercifully broken up with gorgeous photography. Special attention is granted through stand-alone pages to matters such as croutons, citrus, heirloom tomatoes and homemade ricotta. (Lantern. RRP AUD $39.99)
TESTED FAVOURITE: Pea and spring onion salad with goats cheese and buttermilk dressing
Salads all year round compiled by Makkie Mulder
Makkie who? She's the editor of Delicious magazine in Holland – keep your hair on, it's a translation – and she's picked 100 of the best quick and easy salad recipes that have crossed her desk. Chapters are divided into straight vegetable combos, fish, cheese, grains, poultry and meat, and fruit with a final chapter of bread recipes to bolster the meal and swipe through the salad dressing. There's a universal appeal to most of this with a few Dutch leanings like pickled herrings and plenty of spuds but I love her quirky touches; there's a marinated beetroot and steak salad finished with a grating of bitter dark chocolate. I'd go there, wouldn't you? (Murdoch Books. RRP AUD $35)
TESTED FAVOURITE: Roasted fennel with marinated raisins (the title under promises, the recipe over delivers)