Balcón by Tapavino
So many of my food epiphanies have been Spanish. I don't mean an El Bulli-style 35-course lesson in molecular spherification. Or even sautéed elvers at Elkano. And I'm still standing by for the Great Awakening after reading the enigmatic koans of Mugaritz chef/savant Andoni Luis Aduriz served up with my 'chippings of puffed lamb' and 'edible stones'. ("In all the lights of Ginza, why is your eye drawn to the sole dark building? … Sometimes you don't have to like something to like it".)
Nup. My revelations have been less modernist, more modest. I remember juicy cochinillo mallorquín (suckling pig) roasted on wild fennel and rosemary in an oven attached to the outside wall of a 15th-century finca, on the island of Majorca. And then there were those fabulously ugly goose barnacles (percebes) at a restaurant in O Grove, Galicia. Unforgettable too were crisp patatas bravas in a pugnaciously plebeian Barcelona market, with an alioli so egg-yellow and garlicky it could have caused a roomful of Spanish long-haul truck drivers to sob for their grandmothers. Real epiphanies.
Here in Sydney, surprisingly, I had another one eating a near-perfect cocido madrileño (Madrid stew) cooked by the irrepressible Miguel Maestre in the days before he hung up his paellera and flopped onto a television couch.
Now I'm guessing you want me to cut to the chase – did I have an epiphany at Balcón by Tapavino, the sleek new 175 seat wine/tapas bar and restaurant on Bligh Street in the CBD? Let's just say I expect to very soon. We're building up to it.
Balcón by Tapavino (BBT) is the over-size brother of Bar Tapavino at Circular Quay. Both are helmed by hospitality veteran and Hispanophile Frank Dilernia, who's recently extended the family to Bórn by Tapavino at Barangaroo. BBT dwarfs the others with its temperature-controlled wine cellar stretching along one wall and a 5000 bottle capacity, its long, long bar for drinking or dining, and a large covered balcony at the rear, perched above O'Connell Street, peering up to the city skyscrapers.
The Tapavino brand first caught my eye in 2012 when the nuggetty Bar Tapavino opened at Bulletin Place. It was and remains a niche player in a precinct of very mixed dining quality. At the time you had to say its owner was brave for offering only Spanish wines (300 of them), along with an extravagant range of sherries (not easy to sell in those days) and possibly the most fragrantly porcine embutidos in town. Until recently it was my squeezy, shouty, aromatic, go-to joint after work, for a plate of jamón ibérico, some razor clams and a glass of Palo Cortado.
But judging by the number of visits I've made lately to BBT further up the hill, it could be replacing its plucky sibling in my roving dining affections. That's not only because as I rage against the dying of the light and the size of menu fonts, I want somewhere brighter, roomier and more comfortable than a small tapas bar.
It's also because chef Todd Garrett's menu at BBT is edgier and more encompassing than your usual tapería. I was in love from the moment I saw "pig's ear, pimento, peas, potato skin", "smoked eel and baby eel omelette" and "morcilla and pig's ear schnitzel "($27). And that's just scratching the surface.
Begin your evening sitting at the bar while you enjoy a refreshingly bitter Catalan vermouth spiked with a meaty Manzanilla olive and get your tastebuds busy with a crunchy air baguette frito, filled with jamón serrano, finished with a cascade of salty manchego cheese ($8 per serving of three). After you're done sipping and nibbling you can choose to stay here, take a table indoors, or—space permitting—move to the popular balcony.
Share plates are the go at BBT because they're a great canvas for a creative chef and a curious diner. Without the limitations of the appetiser-entrée-main course format, both parties can be a little more inventive and freewheeling. How about some tender poached octopus and kipfler potatoes punched-up with sweet smoked paprika ($22)? Or those large Skull Island farmed banana prawns, split and tossed on the plancha until scorched and smoky, served with salted red pepper, a scattering of herbs and a crescent of lemon ($30)? Sí por favor.
Back on dry land the morcilla and pig's ear schnitzel with a preserved lemon mayonesa ($28) is shockingly good; and a heaped portion of Jack's Creek black Angus flank cooked medium-rare, carved Basque-style and served with romesco sauce and lemon ($35) (which can easily feed four people) gets better with every perfectly seasoned ruby slice.
Now, that big payload of beef requires a big mouthful of wine. BBT's wine list is balls deep in Spanish wine and if you're flailing a bit don't be shy asking for guidance and suggesting a price range. On one visit the sommelier brought us a glass of a lively young tempranillo 'El Primer Beso' from the modern Valdemonjas bodega in the Ribera Del Duero ($13) and on another, a very gluggable young-vine mencía by the Massimo bodega in Galicia's Ribeira Sacra region ($12).
Alongside some seriously good food, there's also a bit of fun stuff at BBT too. The 'bosque oscuro' (chocolate mousse pistachio, brandied cherries) ($16) and Balcón Mess (white chocolate and thyme cream, strawberry, oat, meringue) ($18) are way easy to eat, but I merely mention that each should come with a complimentary defibrillator.
I should also mention too a rumour that the soulful, intense, braised sheep's tripe stuffed with minced lamb, salsa de tomate and chickpeas is likely to reappear on the menu at BBT. If that's true I'll be back for my epiphany very soon.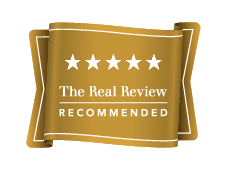 Rating: 24.5/30
How good was the food? 8/10
How good was the wine list? 4.5/5
What was the service like? 4/5
How was the atmosphere? 4/5
Does this place have the X Factor? 4/5
Balcón by Tapavino
Address: 17 Bligh Street, Sydney
Phone: +61 (02) 9223 6176
Website: http://www.balconrestaurant.com.au/
Open: Monday to Friday: noon to 11pm; Saturday: 6pm to midnight
Price: Tapas $7-$11; Primera $5 – $21; Jamón $8 – $58; Charcutería $22- $32; Sea $21-$38; Land $28-$36; Ensaladas & Sides $3-$18; Desserts $11- $18