The Wilmot
Good restaurants have a peculiar chemistry. It's not just about the quality of the food on your plate. Here at The Real Review, service, atmosphere and a mysterious category we call 'X-factor' are critical elements too, when we score a restaurant. So the final result for every restaurant visited and assessed is actually a rating of the overall quality of time you spend there.
With that in mind, I'd like you to meet The Wilmot, flagship restaurant for the new Primus Hotel on Pitt Street in Sydney's southern CBD. The hotel owner, Greenland International Hotels Group, has restored to heritage specifications the former site of the Metropolitan Water Sewerage and Drainage Board building, which was completed in 1939. Back in the day, it was hailed as one of the best examples of Art Deco institutional architecture in Australia. It still is.
Hanging above the terracotta tiled entrance to Primus are three striking bas-relief panels in brass by inter-war artist Stanley James Hammond, depicting the virtues of water; inside the hotel, the lobby and bar retain the original multi-coloured granite, travertine and marble finishes of the old Water Board headquarters. Most amazingly the restoration has uncovered the lobby's monumental scagliola columns, which had been effectively concealed since the mid-1960s.
The huge skylight, another original feature, casts natural light into the lobby and onto a collection of smart sofas and chairs in burgundy, dusty pink and glossy tanned leather. In a beauty parade, if you were to compare The Primus to the endlessly elegant Emil Sodersteen-designed Deco office building that houses Rockpool Bar and Grill, it'd be difficult to choose between them.
The Primus revamp also provides a gilded shell for The Wilmot, tucked away to the side of the hotel's lobby.
Now, it's true that bitter experience has taught many Sydney diners to avoid giving their hard-earned to mediocre big hotel restaurants. Hotels are springing up all over town at a faster pace than chefs willing to take their food and beverage departments to the next level, beyond the banal.
Of course, there are the outliers. A few large franchise brand hotels have put chefs of the calibre of Luke Mangan, Brent Savage and Anthony Flowers in charge of the kitchens and those hotels have never looked back. Will Korean chef Ryan Hong do the same for Primus? The signs are positive.
Your dinner at the Wilmot should begin a few steps from the restaurant, perched up at the lobby bar, with a classic gin martini ($24). On quiet nights, you might think you're in that haunted vintage bar Jack Nicholson discovers in The Shining. Is that Jimmy Olsen making a phone call to his editor at the Gotham Daily Planet? Nup, that cat's using an iPhone 6.
From there it's just a few paces to The Wilmot. The restaurant itself is not much more than a colour- coordinated collection of brasserie-style tables and banquettes: smart but unmemorable. I'm guessing the low-key styling is a business efficiency move, so there's minimum changeover from breakfast to dinner. Still, the contrast with the spectacular lobby is stark – a bit like placing sensible walking shoes next to a pair of Louboutins.
A nice surprise first up, is the house-made ciabatta. Bread seems like a small thing, but already this is a point of difference between The Wilmot and many other hotel restaurants in the city. Warm and crusty, with a pinch of sourness and salt in just the right proportions. I'm an avoidant by default when it comes to filling up on bread at the start of a meal, but this little puck of deliciousness is worth finishing without regrets.
Then some large, crunchy spring rolls, packed with moist Berkshire pork belly, served with pickled apple, 'compressed' celery and walnuts; and another starter of simply grilled, sweet king prawns, split down the middle, brushed with chilli and coriander jam, and a sprinkling of an interesting dry spice mix that adds texture and heat. Lovely.
To follow, an old-school Scotch egg — veal and pork mince wrapped around an egg timed perfectly to a thick runniness and accompanied by a tangy tarragon aioli and a green leaf salad. I usually eat Scotch eggs resentfully because they remind me of everything I hate about English pubs, but I fell hard for Chef Hong's version. And then there was gnocchi, with the right aerial bounciness, grounded by a gluggy potato and leek sauce.
Applause for a tender Wagyu sirloin crowned with half a fat, jumbo porcini and finished with a deeply flavoured jus. Simple, honest, delicious. The chef's 'deconstructed' cheesecake set off alarm bells for a moment, when not much approximating the elements of a cheesecake appeared; but cheesecake or not, we did receive something special on the plate in the perfectly aligned flavours of coffee and hazelnut crumbs, honeycomb and dulce de leche ice cream
The wine list at the Wilmot is distinctive for its very reasonable mark-ups (not always the case in large hotels) across a focused selection of Australian, New Zealand and European wines. It's strangely truncated in parts but I suppose if you're going to offer only one dessert wine by the glass it might as well be the excellent Singlefile Botrytis Semillon from the Great Southern region. Wine service, as with the floor service generally at The Wilmot, is well-meaning but tentative; unless you've lucked in and found yourself being looked after by one of a small number of senior staff.
All flaws considered, The Wilmot undoubtedly deserves to succeed. Moderating his menu ambitions since opening in early 2016, Ryan Hong seems to have arrived at a sweet spot, where he's happy to express the pure flavours of the produce he's using, without making distracting, big hotel flourishes. Once you add in the rather distractingly beautiful big hotel it calls home, then you'd have to rate The Wilmot high on that mysterious quality we like to call 'X factor'.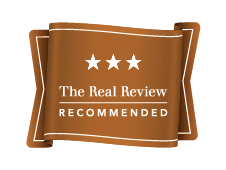 Rating: 20.5 /30
How good was the food? 7/10
How good was the wine list? 3/5
What was the service like? 2/5
How was the atmosphere? 3.5/5
Does this place have the X Factor? 5/5
The Wilmot
Address: Primus Hotel Sydney, 339 Pitt Street, Sydney
Phone: +61 (02) 8027 8000
Website: www.primushotelsydney.com/the-wilmot
Email: info@primushotelsydney.com
Open: Breakfast lunch and dinner menu available. Lunch: 12:00 to 15:00 (Daily) Dinner: 18:00 to 22:00 (Daily)
Price: 1 course AUD $35; 2 courses with a glass of wine AUD $55; 3 Courses with a glass of wine AUD $65