Refined and superb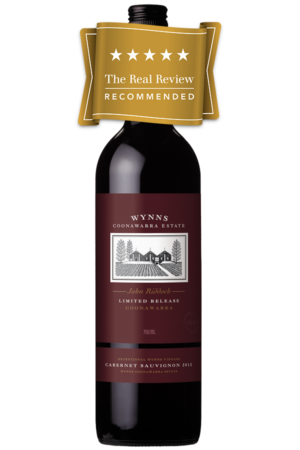 Wynns Coonawarra Estate John Riddoch 2013, Coonawarra, AUD $150
While looking over my top wines of the year, my eyes flicked over my tasting note for the 2013 Wynns Coonawarra Estate John Riddoch, and I thought it worthy a mention despite its release last year. If you have not added a couple of bottles to your cellar, I urge you to do so before it completely sells out (I suspect it is close).
It used to be that flagship Australian reds were as robust and dense as they could be. However, these days, the best producers are crafting their top reds with harmony and elegance and the 2013 John Riddoch epitomises this.
The palate is seamless, the tannins are fine, and the fruit is perfectly poised and ripe. The wine is produced from low yielding vines, so it is concentrated, yet elegant. Despite 16 months in French oak (mainly older barrels with a small proportion of new), the oak is in its rightful place being but a mere shadow.
It would be a crime to drink this wine now. It needs a little more time to mature and grow. But it will fully reward the drinker from 2018 onwards (though wait longer if you can). (Screwcap)
Score: 96 ★★★★★
Alcohol: 13.5%
Ageing: 2018 to 2023
Food: Roasted beef eye fillet with salsa verde
Stockists: Langton's online; Dan Murphy's (AU); Treasury Wine Estates (AU & NZ distributor)