The Plump Duck
Isn't it disappointing when the name of a restaurant or bar bears no relationship to what you find there? Case in point, Rockpool when it was around. I took my little net to catch periwinkles and starfish between courses and had to leave it under the table. And Restaurant Hubert, the mecca for Sydney's martyrs to the martini – dammit, who is Hubert? No-one of that name here sir I'm sorry. The Bearded Tit, The Smelly Goat…you get my drift.
So, it's a relief to find a genuinely nice fat quacker at The Plump Duck, a new Chinese restaurant that confusingly also answers to the name Tang Hui, in that seething precinct around World Square in Sydney. And the bird's not just any old Donald, but the real deal: a white feathered Peking Duck raised in NSW, roasted and air dried until the skin imitates glossy Chippendale mahogany, sliced very finely and served with its crisp skin.
Now, if you dine out in Sydney you'll know there's a different version of Peking duck in every place bearing a sign "Best Peking Duck!" In some places it's all about the duck, in others the skin. Here at The Plump Duck both get equal marquee billing. And all up it's a Donald-winning performance: the crisp, lacquered skin is for dipping in fine sugar and the chef's special garlicky mustard sauce, the meat for wrapping in diaphanously thin, hot mandarin pancakes, accompanied by all the support players: coarsely chopped Spanish onion, cucumber batons, pickled cucumber and traditional soy bean paste.
As with so many restaurants on this youth-centric Times-Square style perimeter of Chinatown, at The Plump Duck there's an interesting and mostly successful tension maintained between the traditional and the contemporary. The deluxe Paul Papadopoulos fit-out on two storeys puts you inside a soaring antique lacquered Chinese box, in black and vermilion, with high ceilings, shadowy long corridors and spotlit tables punctuated by pools of torpid carp. One floor up there's more dining space and a few discreet private rooms furnished with smart Pan-Asian minimalism.
Tonight, there are other visual highlights too: moist, firm fillets of toothfish (cod) lightly battered, fried, dressed in a tangy tropical fruit -based sauce and garnished with julienned crisp-fried sweet potato ($48). This is a dish that rewards any diner with the courage to imagine a sweet fruit puree on the same plate with white-fleshed fish. It's also a dish that shows Chef Lee has the courage of his convictions. Me? I liked the fish.
Next, the chef takes a sharp right-angle into Pan-Asian fusion via a mild and fragrant coconut curry, brimming with prawn cutlets and steamed zucchini ($56). It's a 'crowd pleaser' for sure, but more complex and finely-tuned than it looks, putting the brakes on just before it becomes too sweet for my palate. To accompany it, baked pastry buns each filled with a delicate braised chestnut. Tear open the bun, pop the chestnut in your mouth like a lozenge and use the pastry case for swiping through your curry.
The Plump Duck wine list is surprising for more than one reason. In how many Sydney Chinese restaurants are you likely to find a '12 Gilbert Riesling or an '14 Eddie McDougall Flying Winemaker sangiovese, both by the glass? Or a Reserve List of obscurities such as an aged Heritiers Comtes Lafon Macon Vire-Clesse? I detect the invisible hand of an interesting wine consultant here.
The pinot noir list is thoughtfully chosen, but unexpectedly small, given the well-known and irresistible duck-pinot love-match. Only three of the nine pinots listed are under $100. Wine service is tentative but well-meaning. My advice to consider wine temperature, particularly for the pinot, is noted with good humour.
My dining buddy Madam Cruella is intrigued by a slightly different take on classic fried rice: this one's amped up with truffle oil and wild mushrooms ($42). She acidly observes:
"Truffle oil is meant to make you forget you're waiting for something else to excite you about a dish".
She might have added that sometimes that 'something else' never arrives. Happily, the rice isn't greasy and the juicy mushrooms taste of the forest floor, in a good way. A winning dish for The Plump Duck.
A rather good truffle parfait ($12) confirms Chef Lee's fetish for the earthy tuber melanosporum. You don't usually find it at this end of George Street, but there's been a lot of the black diamond around tonight, Is it all about the duck or the truffle? Is it The Plump Duck or Tang Hui? Say, why don't we just dispel all the confusion and call it the Truffled Duck?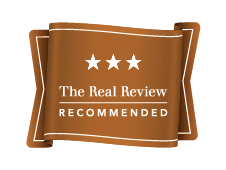 Rating: 18 /30
How good was the food? 6.5/10
How good was the wine list? 3.5/5
What was the service like? 3/5
How was the atmosphere? 3/5
Does this place have the X Factor? 2/5
The Plump Duck
Address: Shop 10.41, World Square Shopping Centre, 680 George Street, Sydney NSW 2000
Phone: +61 2 8081 0888
Open: Restaurant – lunch and dinner menu available. Thurs, Fri, Sat: 12–3pm, 5:30pm–12am; Sun – Wed 12–3pm, 5:30–11pm
Price: Starters $11 to $28; mains $32 to $68; desserts $12