Corked or screwed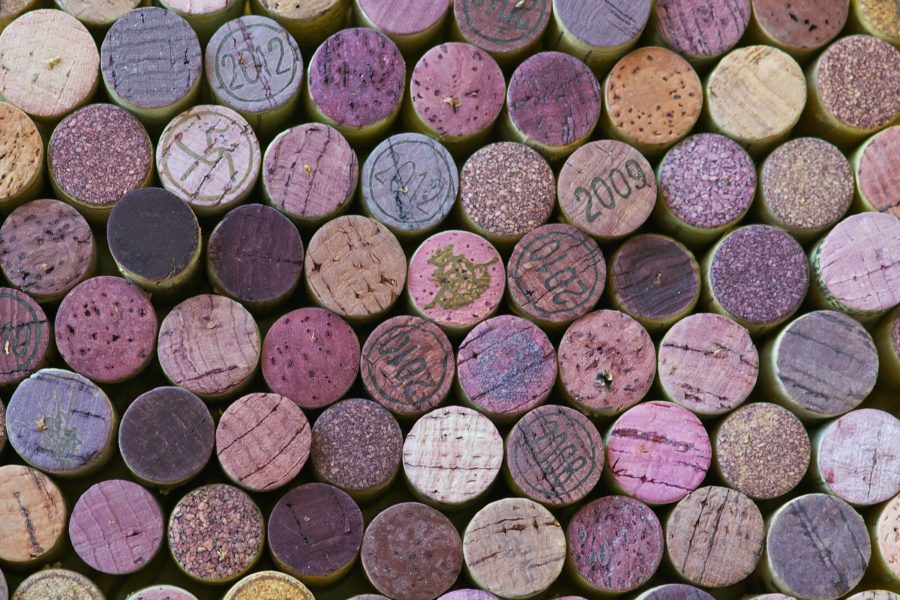 Several reports have claimed recently that cork is strengthening its hold as the preferred wine-bottle closure, and that alternative seals, such as the screw-cap, are losing the battle.
English wine writer Robert Joseph, founder of a wine magazine and creator of the International Wine Challenge competition, wrote recently,
"Bordeaux and Burgundy producers who moved into screw-caps are moving out again."
We see a similar, if subtle, movement in Australia. Penfolds (tastings) has moved many of its highest priced red wines from screw-cap back to cork in the Asian markets (and Grange has always been 100% cork). I've heard of others following suit. Some continue to use cork for their top reds because they find the consumer in export markets, especially China, associates cork with premium quality wine and won't buy expensive wines that are screw-capped.
Some overseas wineries put screw-caps on the wine they export to Australia, which might give us the mistaken impression they're using screw-caps on all of their production. But they're not.
Some top Australian wineries have always retained cork for their top wines, mostly reds, while using screw-caps on their whites and cheaper reds – witness Yalumba (tastings), Chateau Tanunda (tastings), Kaesler (tastings), John Duval (tastings), St Hugo (tastings), Maxwell (tastings), Gemtree (tastings), Levantine Hill (tastings) and in New Zealand, Te Mata Estate (tastings) and Burn Cottage (tastings).
Some have never used anything except cork, witness By Farr (tastings), Sorrenberg (tastings), Domaine A (tastings) and Eperosa (tastings).
As well, cork is having a resurgence with the alternative or artisanal winemakers, those who practise minimal intervention or so-called 'natural' wines. They use cork partly because it's perceived to be more natural than other closures; partly because they like to do their own bottling (as opposed to using a contractor), and can't afford an expensive screw-capper.
It continues to amaze those who understand the technical superiority of screw-caps as a closure that Australian wine companies continue to put their top wines under cork while their cheaper wines are under screw-caps. The same goes for many leading overseas producers. German riesling makers such as Fritz Haag (tastings) and Max Ferd Richter (tastings) use a screw-cap (at least in Australia) for their cheapest wines and cork for the expensive bottles. The same in Alsace and Chablis. You might have thought they would do the reverse: after all, it hurts much more if you encounter a $500 corked wine than a $10 cheapie.
The problem with all of this is that screw-cap/alternative closure advocates such as myself assume the world is a reasonable place, and our fellow humans are rational beings. It isn't so. Facts aren't always the first consideration.
Something Australians and New Zealanders probably miss, down here at the bottom of the world, is that in the wider world, nobody much notices what we are doing. Our wine industries combined are a small part of the global wine pond. While 90% of our wines may be under screw-caps, everywhere else, screw-caps are in the minority. Wine drinkers in other countries are content to buy their familiar tipples under cork. Very few of them would recognise a 'corked' wine even if it was pointed out to them. For most wine drinkers, wine is not front-of-mind as it is for we nerds who write and read this magazine. They don't actually care.
Some of us are fond of ranting on this theme:
"If consumers found 6% (the commonly agreed rate of cork taint in cork-sealed wine) of their supermarket milk was tainted by its closure and was only fit for pouring down the drain, there would be uproar. People would refuse to buy it and producers would change their packaging in a flash".
But the fact is, consumers care about their milk, as it is a staple of life, but they don't care that much about wine.
Most consumers assume a screw-cap is a cheap closure which is used on cheap products as a cost-saver. Who can blame them?
If Australian winemakers want to screw-cap the world, they have a lot of work to do, telling consumers the real reason they use screw-caps.
*First published in Gourmet Traveller WINE Magazine, August-September edition.