A decade of Grasshopper Rock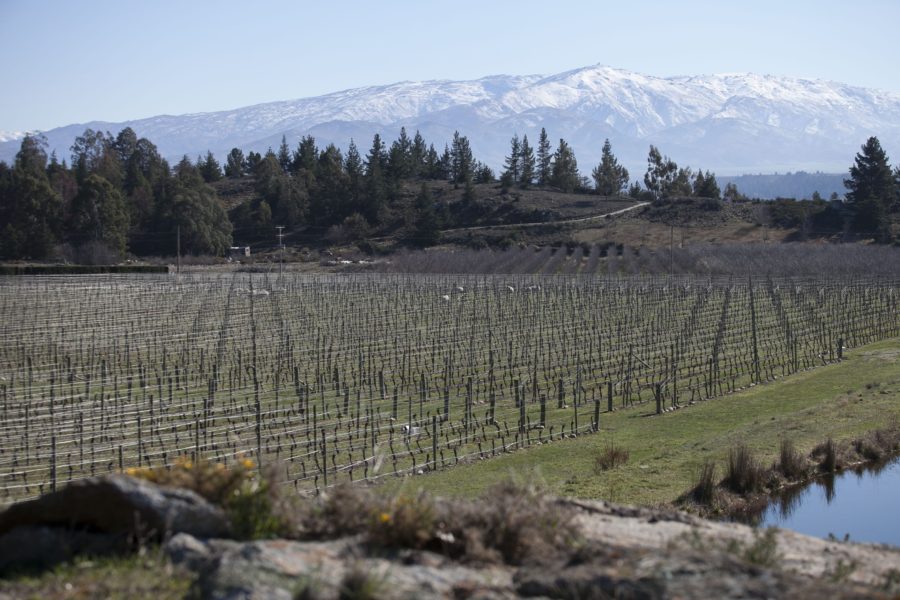 Grasshopper Rock is a small (8ha vineyard) pinot noir specialist in the Alexandra sub-region of Central Otago. The winery was founded by a few friends all of whom worked in the Rural Bank. Their aim is to make high-quality pinot noir.
They achieved that goal from the very first vintage. They have also earned a reputation for making Central Otago's best value pinot noir. The price of their first wine from the 2006 vintage, according to my tasting notes, was $32. The 2014 vintage has a recommended retail price of $34 but you can buy it direct from the winery by the case for $28.50.
After tasting a decade of Grasshopper Rock Pinot Noir at the winery, I handed over my credit card and bought a case of 2014, one of the very best vintages made so far.
Here is a summary of my tasting notes recorded a week ago at the winery. Historic notes and scores can be viewed on my website. The vintage notes are courtesy of CEO Phil Handford.
2006 Grasshopper Rock Pinot Noir
First vintage. Warm spring, big berries, early harvest. Still showing sweet primary fruit flavours but these are accompanied by lovely savoury/malty characters from bottle development. Classy drink with time ahead.
2007 Grasshopper Rock Pinot Noir
Poor fruit set with a late, drawn-out harvest. Small bunches (half the normal size). Concentrated, fleshy wine, very impressive. Sweet fruit supported by fine tannins. Silken smooth with mineral, savoury/earthy notes. Very impressive indeed!
2008 Grasshopper Rock Pinot Noir
A warm year with a cool finish. Harvested late with a -3 deg frost. Less spectacular than 2007 but still a lovely drink with toast, cherry, mineral and hints of floral and spice. Nice density. Ripe tannins.
2009 Grasshopper Rock Pinot Noir
Cool December slowed flowering and a warm January helped catch up. Late harvest with two frosts. Smaller berries than 2008. Lighter, supple wine showing bottle development and more toasty/savoury character than the 2008. In decline?
2010 Grasshopper Rock Pinot Noir
A warm year with a cool start. Frost reduced yield and bunch size. Very early harvest. Bright, fresh wine with lovely fruit purity. Cherry, mineral and other primary fruit flavours with little evidence of bottle development. A touch of oak, spice/thyme. Well structured, rich and long.
2011 Grasshopper Rock Pinot Noir
Warm year, similar to 2006. Large, tight bunches, early harvest. Quite concentrated despite being a reasonably large vintage. Coffee, spice with chalky tannins. And a reasonably soft structure. Accessible wine approaching peak.
2012 Grasshopper Rock Pinot Noir
A cool year with an early start, warm December and long, cool finish. Seamless, elegant wine with lovely integrated primary flavours that show a strong floral influence. A suggestion fo bottle development. Subtle wine with power. Very impressive.
2013 Grasshopper Rock Pinot Noir
Good flowering with high fruit set. Late finish without pressure. Light, youthful colour. Floral, cherry, mineral and spice flavours. An attractive low-key wine that needs time.
2014 Grasshopper Rock Pinot Noir
A warm start and excellent flowering followed by coolest January yet. Feb/March average to cooler but dry and frost free. Good colour. Bright cherry, plum, and spice with some floral/thyme character. A charming wine that should develop with bottle age but why wait?
2015 Grasshopper Rock Pinot Noir
Cool start with good flowering and one of the warmest ever January. -4 deg frost on last day of harvest. Slightly raw after 2014 – texture a little tart and peppery. Needs time.