Wine Of The Week AU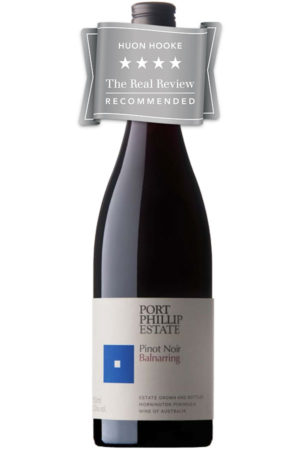 Port Phillip Estate Balnarring Pinot Noir 2013, Mornington Peninsula, AUD $40
This is a pinot of individuality and character. Aromas of smoked charcuterie, sappy, foresty nuances and emerging sweet cherry and spices. It's big and bold at first taste, then wins you over with subtle charm. The taste is soft, fruit-sweet and succulent. Delicious! (Screwcap)
Score: 94 ★★★★½ – view on HuonHooke.com
Alcohol: 13.5%
Ageing: Drink now to nine years.
Food: Grilled quail, butterflied and marinated.
Stockists: Port Phillip Estate; The Wine Square (NSW); Cellarbrations, Elwood & Cloudwine, South Melbourne (Vic.)
Ranked #13 of 68 2013 Pinot Noir tasted from Mornington Peninsula
Price Benchmark: AUD $57.36 Avg 94pt 2013 Pinot Noir tasted from Australia
Winery Rating: 90.1 Weighted average of their top 5 recently tasted wines
Price Rating Map & Vintage Chart: How the wine fits in the winery's range?