Gibbston Valley pinot pleasures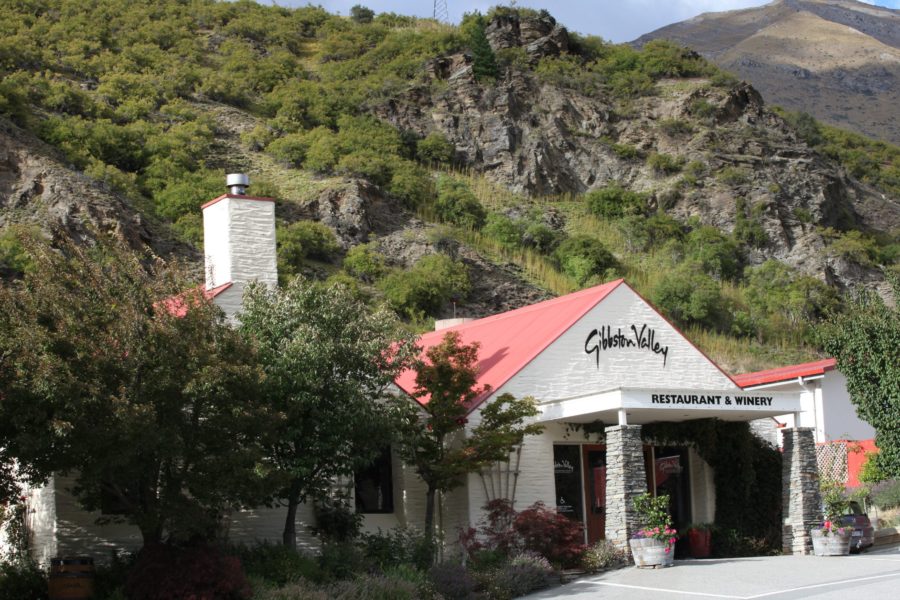 Gibbston Valley (tastings) was one of Central Otago's first commercial winemakers. Their original Gibbston vineyard dates back to 1983 and produced its first vineyard in 1987. That makes the vines "mature" rather than "old" by international standards but "very old" by New Zealand standards.
A second vineyard called Glenlee was subsequently established in Gibbston, although the main source of grapes is now the Bendigo sub-region. Low altitude Bendigo vineyards include Red Shed and Argour while their more highly rated higher altitude Bendigo vineyards are China Terrace and School House.
I was impressed by four Gibbston Valley pinot noirs, which I encountered during a larger tasting of Central Otago wines.
The least expensive wine was 2015 Gibbston Valley GV Collection Pinot Noir, Central Otago, NZD $45.00 (93 points – tasting). Made from a mix of grapes from Bendigo (two-thirds) and Gibbston it's an accessible and quite fragrant wine with concentrated fruit and subtle oak.
2015 Gibbston Valley China Terrace Pinot Noir, Central Otago, NZD $65.00 (95 points – tasting) is a single vineyard wine from the upper terraces of Bendigo with a firm structure achieved using 35% whole bunches during fermentation. Needs a little bottle development before it's at its best.
2015 Gibbston Valley Le Maitre Pinot Noir, NZD $85.00 (95 points – tasting) is produced from grapes grown in the Home vineyard in Gibbston, some of which are 32 years old. The grapes were all destemmed before fermentation, which explains why the wine is fairly accessible now. Quite a complex mix of fruit and savoury characters.
My favourite wine is 2015 Gibbston Valley School House Pinot Noir, Central Otago, NZD $65.00 (96 points – tasting) from the upper slopes of Bendigo with 25% whole clusters used in fermentation. It's surprisingly accessible but will no doubt develop well in the bottle. A rich, dense pinot noir.