Krug glorious Krug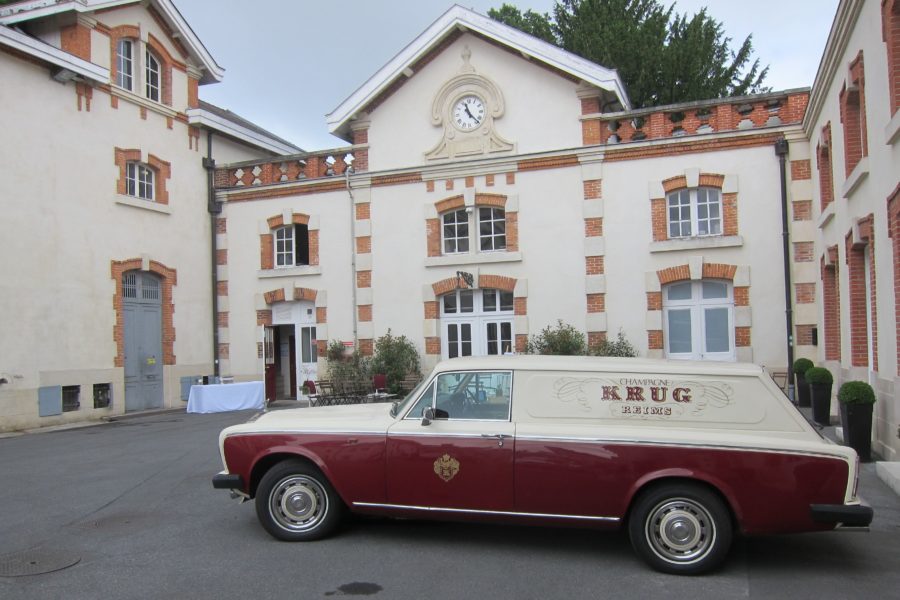 There is Champagne… and then there is Krug.
At a Krug tasting recently staged by Bruce Nancarrow and his team from Moët Hennessy in Sydney, I had a good look at the two neighbouring but starkly contrasting vintages, 2002 and 2003.
The 2002 (tasting), from one of the greatest Champagne vintages of our lifetimes, is a mesmerising wine which I scored 99 points and about which I was struggling to find adequate descriptive words. In such situations, I tend to settle for describing the structure of the wine, as almost any descriptor will be found apt for the aroma and flavour. In this case: voluminous aromas, tremendously complex; the palate wonderfully refined and long, combining richness and delicacy.
And the 2003 (tasting), from one of the hottest summers ever, when great difficulty was experienced in Champagne?
I could still justify the word 'magnificent', and there's no doubt the wine is a typical Krug and a triumph from a challenging vintage. It's a fuller, broader wine than the 2002, richer and even a little fat, with a slight impression of sweetness (ripe fruit sweetness rather than sugar), generously flavoured and powerful but not as refined. I scored it 95 on the day, but I have previously scored this vintage 96. Tasting this wine, you don't really sense the super-hot season.
As always, comparison allows for slightly different perceptions of a wine from one occasion to the next.
At this tasting, I met Richard from the high-end online retailer United Cellars, who assured me United Cellars had the best price on Krug Grande Cuvée (tasting). So I was interested to log onto its website and see that it prices the 2002 vintage at $430 (discounted from $495) while its price for the 2003 vintage is $290 (down from $350). A big difference. If you're in the market for Krug, the 2003 is relatively keen value. It's even cheaper than Grande Cuvée!
At the same tasting, I sampled the 2003 Clos du Mesnil Blanc de Blancs ($1,500 – tasting) and 2000 Clos d'Ambonnay Blanc de Noirs ($4,225 – tasting). Both fantastic wines, especially the Ambonnay. And fantastic prices.
Also the multi-vintage Rosé (Krug prefers this term to non-vintage – tasting), and two editions of the multi-vintage Grande Cuvée, one based on the 2002 vintage, the other based on the 2007 vintage. And yes, the 2002 base was the superior wine. A pity it's all sold out — not that it matters: the 2007 base, the current release, is right up to Grande Cuvée speed. Expect to pay up to $395. While United Cellars don't seem to have any 750ml bottles right now, it is advertising magnums at $900 (down from $950).
Cheers.