Master of Wine examination 2016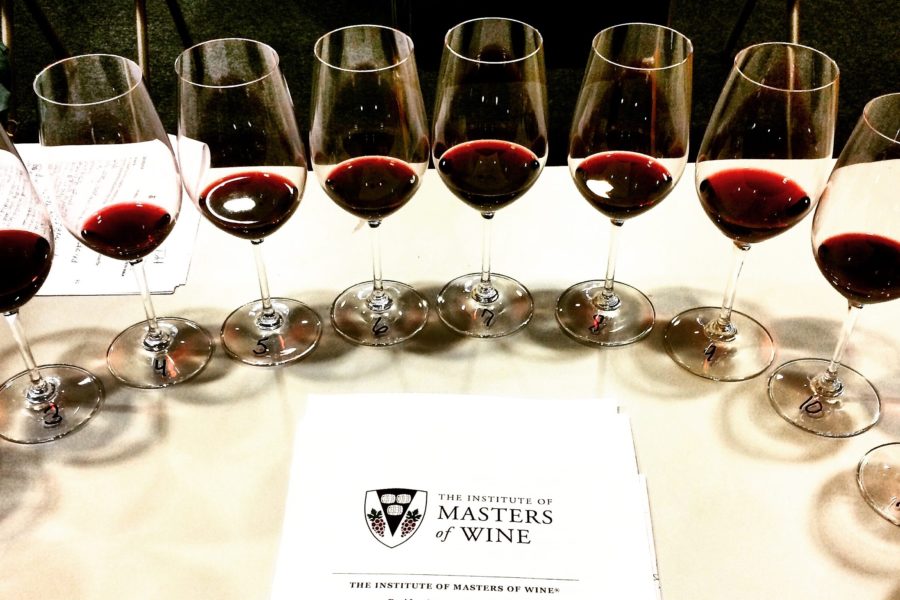 A record number of students sat this year's examinations in London, Sydney and San Francisco. The exam is in two parts:
Theory – five three-hour question papers on viticulture, vinification and pre-bottling procedures, the handling of wine, the business of wine, and contemporary issues.
Practical – three 12-wine blind tastings, each lasting two and a quarter hours, in which wines must be assessed for variety, origin, winemaking, quality and style.
In addition to passing the exam, students are required to write a research paper on an individual topic chosen by the candidate, resulting in a piece of work of between 6,000 and 10,000 words.
This year's theory paper contained deceptively easy questions such as;
"Discuss the impact of malolactic fermentation, or its absence, on wine style".
However, students are expected to cover a lot of ground in the hour or so allotted to each question in the three-hour paper.
Think you can tell the difference between Bordeaux and Rhone reds? If so you could do well in the first part of the Practical Paper which presented candidates with an anonymous glass of Château Brown 2013. Pessac Léognan, from Bordeaux and a Châteauneuf du Pape, Domaine Vieux Telegraph Blanc 2014 from the Rhone Valley and posed the following questions:
Wines 1 and 2 are from the same country. They are both blends. For each wine:
a) Identify the region of origin as closely as possible, comment with reference to the grape varieties used. (2×10 marks)
b) Comment on quality within the context of the region of origin. (2×10 marks)
c) Discuss the key winemaking techniques used to arrive at this style. (2×5 marks)
For a detailed list of questions in both papers click on MW Examination Questions and Wines