Wine Of The Week AU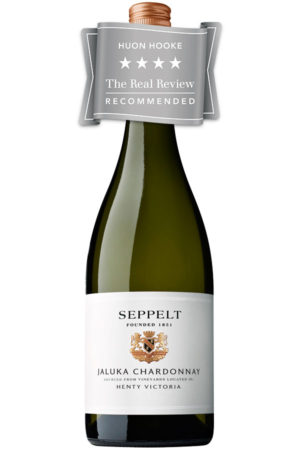 Seppelt Jaluka Chardonnay 2015, Henty, AUD $27
This is a singularly impressive chardonnay and extraordinary value for money. Bright, light yellow hue; a youthful, undeveloped bouquet featuring nectarine, straw and lime citrus. Intense, nervy, frisky palate with terrific drive, energy, precision and persistence. (Screwcap)
Score: 93 ★★★★½ – view on HuonHooke.com
Alcohol: 12.5%
Ageing: Drink now to 10 years.
Food: A platter of assorted fresh shellfish.
Stockists: United Cellars (NSW); Templestowe Cellars (Vic.); Treasury Wine Estates, New Zealand (NZ distributor)
Ranked #4 of 21 2015 Chardonnay tasted from Victoria
Price Benchmark: AUD $34.50 Avg 93pt 2015 Chardonnay tasted from Australia
Winery Rating: 96.2 Weighted average of their top 5 recently tasted wines
Price Rating Map & Vintage Chart: How does this wine fit into the winery's range?