Wet and cool season for Argentina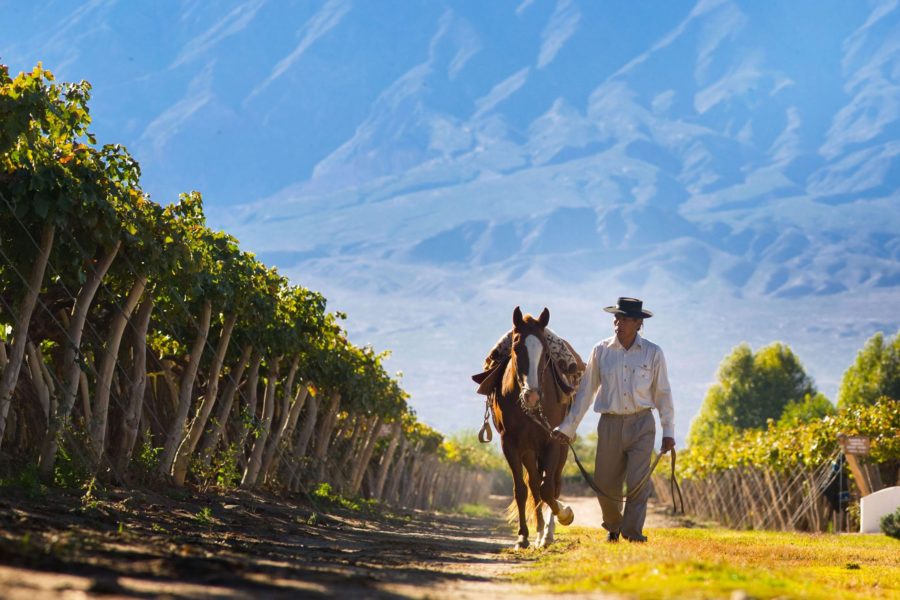 While other world wine regions including Australia, California and Spain, have been withering in droughts and sweltering in record-hot temperatures, Argentina has just had its wettest and coolest wine-growing season for over 30 years.
It's the other side of the El Nino coin. When Australia is getting heat and drought, the other side of the Pacific Ocean – at least in the southern hemisphere – is experiencing cold and rain.
Dr Laura Catena, of the venerable Argentinian wine company Bodega Catena Zapata, says that for the first time in years there was snow on the Andes throughout the summer; rain and snow over the mountains filled up streams and underground aquifers to 'historic highs', and social media abounded with pictures of lush green vineyards set against snow-covered peaks.
Fears of botrytis outbreaks were assuaged by low summer temperatures and reduced crop levels. It was one of the shortest harvests on record, starting two weeks late and finishing two weeks early. The wines are unusually low in alcohol and high in acidity. Rainfall did not lead to dilution of the grapes, as February to April rainfall was within the norm. In fact, she reports,
"this year makes us question everything we have previously believed about water stress and climate change."
Part of the key is that Catena has implemented parcellisation, where each of their hundreds of plots of vines is individually mapped, treated and harvested, and the grapes can be picked precisely when ready.
Australia can look forward to cooler and wetter seasons coming up next if El Nino performs to expectations. But we don't want another 2011, thanks.