Restaurant Hubert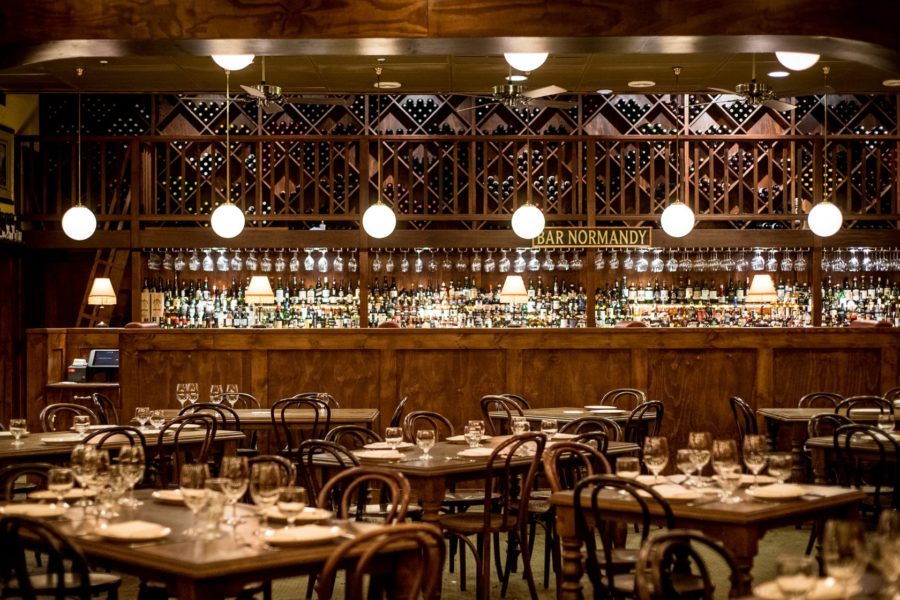 I like a mysterious door. That one beneath the opulent Sree Padmanabhaswamy Temple in Kerala is a beauty. The back-story is that six secret vaults have been discovered under the temple and the doors to five of them have already been prised open. Inside each vault were massive piles of vintage jewels, solid gold statues and coins, with an estimated value of US 20 billion. But there's a sixth vault, sealed by an iron door with the eerie image of a huge cobra on it, that hasn't been opened in two centuries. Local lore says that whatever is in there is guarded by two massive cobras. To open the mysterious door would bring "much misfortune" to the intruder. Pure Indiana Jones.
Well, fortunately, the mysterious wooden door on Bligh Street in Sydney's CBD requires no more than a nudge. It opens on to low-lit wooden stairs, which spiral deep into an ante-chamber with an uncountable number of miniature bottles and then further down to an atmospheric French jazz cellar/bistro called Hubert. Guttering candles, plush red velvet curtains and retro posters for the Cunard Line and Gauloises abound. There's Bar Normandy with its Le Train Bleu-style railway carriage booths for kissing couples, a dining room complete with a stage and baby grand piano and another, more intimate bar, Bar Pincer, for whispered conversations over a house martini.
For a moment, you could be back in the little old streets of post-war Paris and a smoke-filled music hall with Piaf at the microphone tearing a handkerchief to shreds. Or at one of those places in Montparnasse where you can still dine on Pernod and oysters after midnight. There aren't too many guys who can beat Hubert owners Jason Scott, Anton and Stefan Forte (Baxter Inn, Shady Pines and Frankie's) for amping up the atmosphere.
But as easy as it is to quick-key some clichés when you're talking about French bistros in Sydney, there's no faux-stalgia in chef Dan Pepperell's interesting, idiosyncratic tweaks to the canon of French bistro cooking. There's nothing fossilised about a classic chicken fricassee served Chinese style, with shiitake mushrooms, or soft-boiled oeufs en gelée with bonito jelly, rather than old-school aspic, and trout roes; or a kimchi gratin.
Some nights your mood might just be for snacks from the Bar Normandy bar menu. Pepperell's Malakoff is an alchemical puck of fried gruyere, Dijon mustard and a dill pickle ($12) that's thick with umami and simply demands a dry white wine, perhaps a muscadet from Domaine De l'Ecu ($12). A Grand Aioli hews a little closer to tradition with its composition of crudités (carrots, radish, pickled mussels, black tomatoes) and a pot of aioli so garlicky and thick you can stand a spoon up in it ($24). Hubert's prime beef tartare sings with a 2011 poulsard, trousseau and pinot blend from Jura producer Domaine Bourdy.
Sommelier Andy Tyson (ex-Monopole) is your friendly leader, through a list that's about as intelligent a choice as you're going to find anywhere in town.
At dinner, the balloon really goes up. And so do the prices on some dishes. To avoid sticker shock from the epic whole (yes, beak and claws) Holmbrae chicken with tarragon gravy and confit mushrooms ($62), bring a few close friends so you can take a deep dive into a perfectly seasoned, moist, brined, fried and jointed bird; ditto for Murray cod a la grenobloise ($84) Australia's piscatorial nobility napped in brown butter, capers and lemons. Don't overlook a side or two, perhaps pommes anna ($10) or a pot of those salty, gnarly French fries.
On a couple of nights, I've dropped in for just a cooling after-work negroni, with a chaser of Sinatra from his Capitol Records period. That's a great thing to do too. Early evenings, the ratio of office workers to civilians is about 20:1: edgy bankers, pickup-minded professionals, and, a few nights ago, a group of beautiful but snaky female barristers. I overheard one of them saying viperously "When Amanda's bouncer boyfriend proposed marriage to her she said: 'I love the simple things in life, but I don't want one of them for my husband.' " Cue general hilarity.
Okay, let's finish by saying that yes, Hubert is the critics' darling among Sydney restaurants right now. But despite that, I know you're going to really enjoy it. Go on, open that mysterious door, even the snakes can be fun.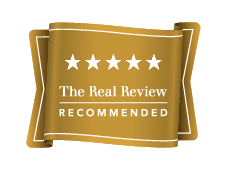 Rating: 25/30
How good was the food? 8/10
How good was the wine list? 5/5
What was the service like? 4/5
How was the atmosphere? 4/5
Does this place have the X Factor? 4/5
Restaurant Hubert
Address: 15 Bligh Street, Sydney, NSW 2000, Australia
Phone: No phone
Email: pastis@restauranthubert.com
Website: restauranthubert.com
Open: Dinner Mon-Sat 5pm-1am
Price: Bar food $12-$17; entrees $18-$29; mains $29-$135 desserts $18