Oregon pinot now!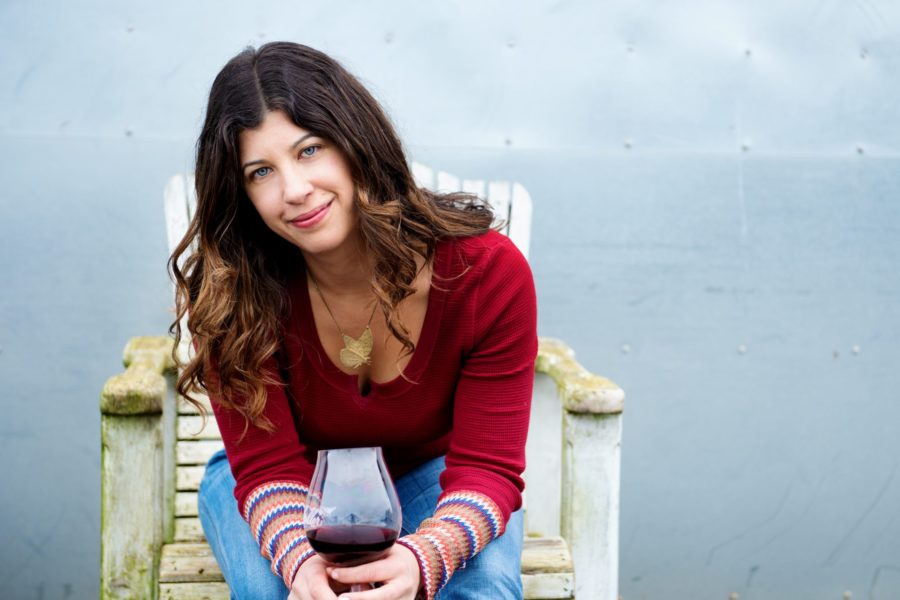 Steve Naughton runs an importing company called Pinot Now which specialises in American wines. He recently hosted a group of visiting winemakers from Oregon, including Dave Paige from Adelsheim, Harry Peterson-Nedry from Chehalem and Melissa Burr (pictured) from Stoller Family Estate. Apart from their own wines, there were many others including Rex Hill, Evesham Wood, Ponzi (tastings), A to Z Wineworks (tastings), Cristom and Elk Cove (tastings). I was impressed and more than a little surprised by how good the wines were – and I don't mean that in a condescending way.
American pinots have struck me over the years as often erring on the side of bigness and ripeness. The worst are excessively ripe and high in alcohol, while many others are dark coloured, juicy and rich, concentrated and often oaky. This adds up to an approach that seems to miss the point about pinot noir: that it's not naturally a big, brawny wine and should never try to compete with shiraz, cabernet or other full-bodied reds. Pinot is about fragrance, subtlety, finesse and charm. It's certainly not about maximizing extraction.
That said, the more hairy-chested American pinots tend to emanate from California while finer styles come from cooler, northerly Oregon – especially the Willamette Valley.
In the Pinot Now tasting, the less-expensive bottlings were fine and restrained, and I found Stoller Dundee Hills 2013 (tasting) a lovely, effortless wine, while Evesham Wood Willamette 2014 (tasting) and Haden Fig Willamette 2013 (tasting) were both fine wines and good value, and Adelsheim Willamette 2013 (tasting) was intensely varietal with real purity.
In good hands, pinot can have concentration and power, with no loss of elegance – witness Rex Hill 2012 (tasting). And I really loved the Stoller Reserve 2012 (tasting), a seriously impressive wine. Adelsheim 2012 Elizabeth's Reserve (tasting) had no shortage of power and fleshy extract, but was also pristine and beautifully crafted, in the winery's trademark fruit-driven style.
Chehalem 2013 Ridgecrest (tasting) was a ripping wine in a more 'bunchy' style (25% of it was whole-bunch fermented), and Cristom 2012 Sommers Reserve (tasting) was beautifully nuanced, perfumed and fascinating. Exactly what I love in top pinot noir.
---