Fancy a brew?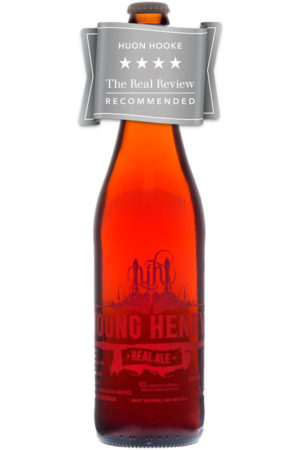 Young Henry's Real Ale, AUD $8.20 (640ml)
This dark amber-coloured ale is full-bodied and richly flavoured, with strong roasted malt flavours and notable hops. Chocolate and malt flavours abound, and the finish has a distinctive bitterness. A character-filled beer with a heap of flavour at modest alcohol. (4 per cent alcohol; crown cap)
Score 93 ★★★★½
Stockists: Annandale Cellars (NSW); McCoppins Fitzroy and Abbotsford (Vic.); shop@younghenrys.com.