Clonakilla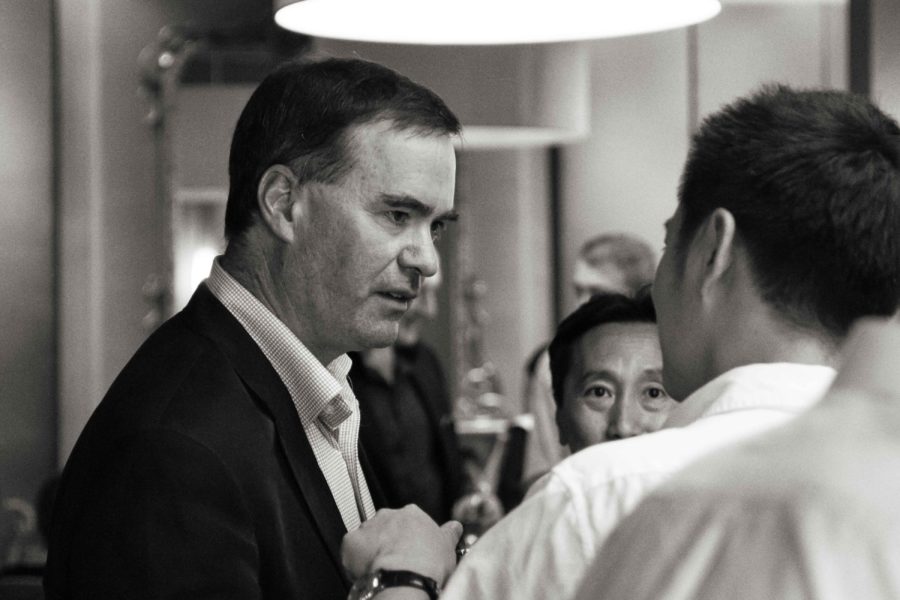 Clonakilla (tastings) has just opened its new cellar door, tasting room and office building at the Murrumbateman winery. I decided to mark the occasion by posting this in-depth profile, published in Decanter magazine last August.
In a country like Australia, synonymous with very full-bodied, high-octane, hairy-chested shiraz, Clonakilla stands in stark contrast. Its most famous wine, Clonakilla Shiraz Viognier (tastings), is light to medium-bodied, fine-boned and aromatic. Spicily fragrant to sniff and endowed with soft, gentle tannins, it appeals to lovers of northern Rhone-style shiraz. It has more parallels with pinot noir than benchmark Aussie shiraz.
Universally loved by the Australian press and popular in the UK, it polarizes some Aussie drinkers and American wine professionals, who prefer the blockbusters.
Shiraz, though, is a grape of many guises. All can be good.
"I wasn't studying how they made shiraz in the Barossa Valley," says proprietor and chief winemaker Tim Kirk (pictured), "I was interested in subtlety, savouriness, allure, rather than power."
It's also what his region produces. Located 40 kilometres north of Canberra near the village of Murrumbateman, Clonakilla is relatively high-altitude and cool for an Australian shiraz vineyard. It helped kick-start a new wave of lighter-bodied, spicy, cool-climate shiraz wines in the more southerly regions. Of almost peripheral importance is the fact that Clonakilla was the first winery to achieve fame for co-fermenting a small proportion of viognier with shiraz, a technique Tim Kirk first saw in Côte Rôtie and which he immediately adopted. He later also incorporated the time-tested Rhone (and Burgundy) technique of whole-bunch fermentation, including stalks. Both these techniques proved well suited to the spicy style of Canberra shiraz. Today, the wine is made with 5 to 6 per cent viognier and 20 to 30 per cent whole bunches.
The wine is medium-bodied, never darkly-coloured, but always fragrant, with perfumes of violets, rose-petals, pepper and a mix of spices including clove and five-spice soaring about the red-berry fruits. Never tannic, the palate is refined and soft, elegant and harmonious, finishing with exceptional length.
Clonakilla's wasn't the first shiraz in Australia to include viognier, and Tim Kirk was already an admirer of Yarra Yering Dry Red Wine No.2 (tastings), which was probably the first. But Clonakilla inspired a fashion for this approach. More importantly, it opened people's eyes to the beauty and subtlety that was possible in shiraz grown in cool climates.
Tim Kirk, aided by his long-serving assistant winemaker Bryan Martin, is a thoughtful, sensitive winemaker with a finely tuned palate and an eye for detail. Not surprisingly, Clonakilla's other wines are also exemplary. Since 2006, in the ripest years the estate's best old-vine shiraz goes into a pure-shiraz bottling labeled Clonakilla Syrah (without any viognier – tastings). It is a wonderful wine, rivaling the S-V, in a more brooding, fuller-bodied, darker-fruited style. There are two other shirazes: O'Riada (tastings), made partially from grapes bought from other Murrumbateman vineyards, partially from declassified shiraz viognier, is also excellent and Hilltops Shiraz (tastings), Clonakilla's foot in the door of the volume market, now selling 7,000 cases a year, made from grapes bought in the nearby Hilltops region, is great value for money.
Clonakilla viognier (tastings) is also reaching a high level. It is simply one of Australia's best, and can stand tall beside a top Condrieu. Clonakilla riesling, Kirk's favourite white variety, has evolved beautifully into a refined, steely, ageworthy style.
More recently, Clonakilla has added Ceoltoiri (tastings), a grenache, mourvedre, shiraz, cinsault blend which the back-label tells us is sourced "from a one-acre block personally tended by Clonakilla founder and Irish fiddle player (80-year-old) Dr John Kirk". Irish culture abounds at Clonakilla: Ceoltoiri means a gathering of musicians.
As if to reinforce the 'finer is better' Clonakilla dictum, there's a pale coloured, delicate, hauntingly fragrant pinot noir. The 2014 (tasting) is the best yet: a delicious glass of light-bodied red. It's a tiny production wine made from Dr Kirk's original planting (clone unknown) and more recent plantings of newly imported Burgundy clones.
The newer Clonakilla vineyards, T&L (Tim and Lara) and Euroka Park, adjoin the original property, so the integrity of the estate concept is protected.
If Clonakilla achieves nothing more than opening people's eyes to more delicate, fragrant, beautiful styles of Australian wine, it will have achieved a great thing.
Tim Kirk is a spiritual man: a former teacher of religious studies at a Catholic school, a deep thinker and a musician.
Wine, he says, like music, is a window into beauty.
"Music seems to open up a dimension into our being that takes us beyond being merely human. Wine can do the same."
And he talks about the evocative power of aroma, and to a similar degree texture and flavour; the way it opens access to emotion.
He speaks eloquently about wine in a way that captivates audiences, and one senses a bit of the preacher in him. Of the Clonakilla approach, he says:
 "We want to capture the terroir, to hear what the vineyard has to say. It's a special piece of land in a special district, and we want to let it speak as clearly as possible."
To that end, Clonakilla continues to tinker and tweak, to improve its wines. Recent changes include the use of more 500-litre puncheons in lieu of 225-litre barriques, to make the oak impact – never obvious at Clonakilla – yet more subtle. This year's syrah has all gone into puncheons. The coopers are all Burgundian. The proportion of whole-bunch fermentation on shiraz has climbed gradually to 30% and will probably stabilise there. The proportion of viognier in the shiraz-viognier has stabilised at 5 to 6% after running as high as 10. A new fermenting cellar has been equipped with 2-tonne and 4-tonne stainless-steel fermenters with variable capacity lids. The newest addition is a large barrel shed which appears to have ample space for future growth. An area adjacent to the winery has been pegged out for a new cellar door sales building, to be erected this winter to replace the present humble tasting room and shop.
As for the future, it's steady as she goes. The ratio of three-quarters red wines to one-quarter white won't change, although more riesling has been planted.
Says Kirk:
"I think the key principle is to retain the model that has worked so well for us: selling directly to our customers. i.e. We do not use distributors (except in export)."

"I wouldn't want to be so big that we have to change that strategy. My feeling now is that 20,000 dozen is getting close to that ceiling.
CLONAKILLA TIMELINE
1968 the Kirk family arrives in Australia from Ireland
1971 first vines planted at Murrumbateman by Dr John Kirk
1972 shiraz first planted
1986 John Kirk plants his first viognier
1990 first vintage of Clonakilla shiraz. Wins two gold medals and two trophies
1991 Tim Kirk visits Marcel Guigal and tastes 1988 single-vineyard Cote Roties from barrel. Is 'smitten' and has worked every Clonakilla vintage since
1992 first co-fermented shiraz viognier made
1993 first whole-bunch shiraz fermentations
1994 first wine with the words 'shiraz' and 'viognier' prominent on the label
1998 neighbouring land purchased and T&L Vineyard planted to shiraz and viognier
1999 the 1998 shiraz viognier is awarded NSW Wine of the Year
2000 first Clonakilla Hilltops shiraz
2006 first Clonakilla Syrah
2007 Euroka Park purchased and vines planted, including a 'Chateauneuf-du-Pape block' of five varieties. The first O'Riada shiraz is made
2010 shiraz viognier achieves an 'exceptional' ranking in Langtons' Classification of Australian Wine
2013 Tim Kirk wins Gourmet Traveller WINE's Winemaker of the Year award
AT A GLANCE
Area: 14 hectares
Crush: 250 tonnes
Production: 17,000-20,000 dozen
Key red wines: Shiraz Viognier; Syrah; Hilltops Shiraz (non-estate); O'Riada Shiraz (partly estate-grown); Ceoltoiri Grenache Mourvedre Shiraz Cinsault; Ballinderry Cabernet Franc Merlot Cabernet Sauvignon; Pinot Noir.
Key white wines: Riesling; Viognier.