French wine classes at the Academy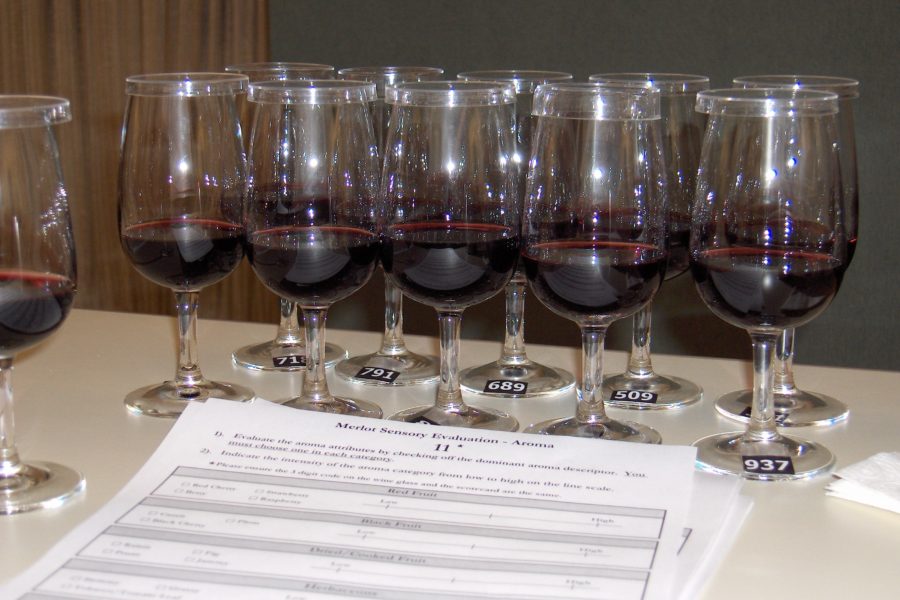 I'm often asked about educational wine courses in Sydney. I usually point people towards professional educators like Peter Bourne, who conducts regular wine appreciation classes at Luke Mangan's Mojo restaurant in Danks St, Waterloo, and The Prince Wine Store, which has a very active range of tastings on weekends as well as wine classes angled at the general or the specific (and I hold classes there myself, including riesling next week on the 30th). The Prince also hosts WSET (Wine & Spirit Education Trust) classes. WSET is often seen as a stepping-stone to Master of Wine studies.
There are other fine-wine retailers who hold classes from time to time. Various retailers such as Annandale Cellars have regular free tastings on the weekends. Get yourself on their emailing lists for regular news.
And then there's the Sydney Wine Academy. This is based at the Northern Sydney Institute of TAFE, at Ryde. It hosts the widest range of wine courses, from sommelier courses, WSET classes, French, Italian and Australian wine programs, and the all-important Responsible Service of Alcohol certificate.
The institute is now inviting enrolments for its French Wine Scholar course to run from April 20 to June 22. It's for 10 weeks on Wednesday evenings, 6.30-8.30pm. Cost: $1250.
It's aimed at members of the wine trade and serious wine hobbyists and is designed to improve understanding of the wines and wine regions of France. The course has been developed and administrated with the support of the French Ministry of Agriculture. It covers French wine law, grape varieties, viticulture, winemaking and all French wine regions, including the lesser-known Jura, Savoie and Corsica.
http://www.nsi.tafensw.edu.au/swa/HTML/French_Wine_Programs.html
www.peterbourne.com.au/events/
http://princewinestore.com.au//EventCalendar/tabid/58/0/2016/3