Road-testing Plumm Red B wine glass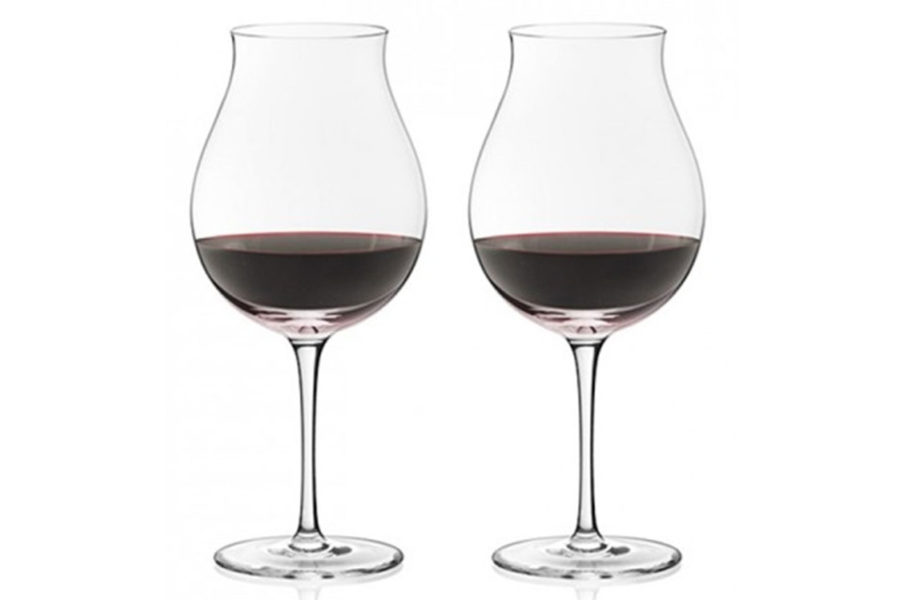 As a professional taster, I'm always intrigued by the way different glass shapes and sizes affect the aroma of wine.
I have taken part in several glass tasting sessions with Georg Riedel and have marveled at the difference in effect between glass designs on the same wine. Tonight, it's a comparison between pinot noir glass shapes. The classic round bowl Burgundy or pinot noir shape is the fallback position of a lot of restaurants and private individuals. But the Australian-designed Plumm Red B glass has proved itself exceptional in my view, almost as good as the Riedel Vinum XL pinot noir glass. Both were better than the recently released Riedel Central Otago pinot noir glass and all of them were streets ahead of the selection of bowl-shaped Burgundy glasses I pulled out of my cupboards.
The wines were current release Yarra Valley and Mornington Peninsula pinots that had rated well in my blind tastings: '13 Quealy Musk Creek (tasting), '13 Ten Minutes by Tractor Estate (tasting) and '14 Tarrawarra Estate (tasting).
The Riedel Vinum XL costs $140 for two ($70 each) while the Plumm is $190 for two ($95 each). I find both are wonderful to use. They feel light and delicate, and neither gets between you and the enjoyment of the tasting experience. Both faithfully present the complex bouquet of fine pinot noir in all of its many facets.
I feel the Plumm is the more fragile, it is hand-made (mouth-blown) after all, and although I have yet to break one, they do seem more vulnerable.
I guess that's the trade-off. The finest crystal wine glasses I have ever used are Zalto, and although I've never owned any, they seem to be the most fragile. The up-side is they are hardly there. There seems to be almost nothing between you and the wine. Which is how it ought to be.
*Plumm wine glasses are distributed by Mezzanine. They can be purchased retail at Myer, selected homewares stores and at plumm.com