Coravin comes to town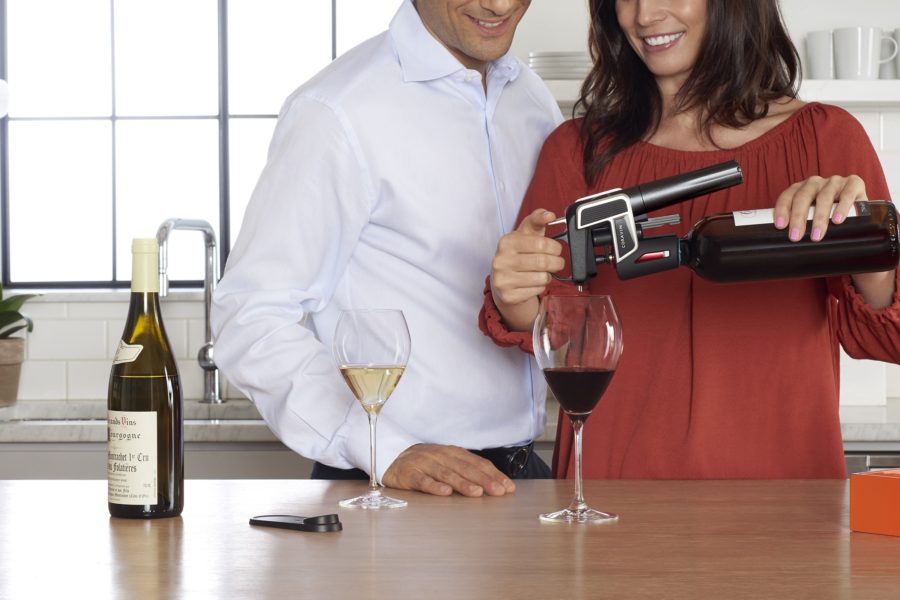 The wine preservation device, described by Robert Parker Jnr. as "the most transformational and exciting new product for wine lovers" of the past three decades, is now on sale in this country.
The 'Coravin wine access system' works by plunging a fine needle through capsule and cork then pumping inert Argon gas into the bottle which forces a steady stream of wine from the bottle. When the needle is removed the cork reseals itself.
Coravin provides us with an opportunity to sample old bottles over a period of years without compromising wine quality or the ability to continue ageing in the bottle. That's exciting.
Coravin's price of $675 and the cost of replacement argon capsules (around $1.33 to pour a 150ml glass) is slightly less exciting, but it clearly has commercial application and will no doubt be snapped up by wine collectors and investors.
I must confess that I have yet to use one and, while I'm in confession mode, admit that I'd very much like to own one.
The machine available in New Zealand is called "Coravin Model Two" presumably because the initial model was withdrawn from the market after the increased pressure exploded a few defective bottles. I think we can safely assume that Model Two has been engineered to remove that particular bug.
When Jancis Robinson met the Coravin developer and tasted wines that had been breached by Coravin, comparing them with control bottles of the same wine, she commented that there is presumably little point in selling Coravin to Australia and New Zealand where the screwcap rules domestic wine. Other wine writers have suggested that the Coravin could make screwcaps obsolete (which is a bit far-fetched) but the machine will obviously become less relevant once screwcaps dominate.
I suppose an added cost will be the replacement needles ($65) needed when wine drinkers mistakenly try to open a screwcapped bottle.