Wine Of The Week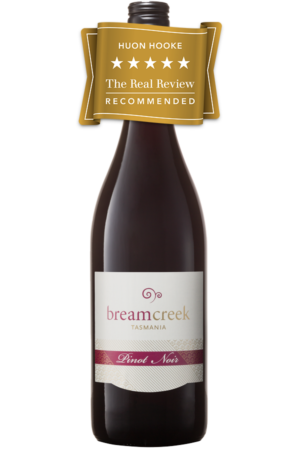 Bream Creek Pinot Noir, Tasmania 2012 AUD $37.50
This multiple gold medal winner is a bargain at the price. Deep colour with purple tints; dark cherry, smoky charcuterie aromas, and a big, bold, lush fruit palate. Well structured, concentrated and powerful. Its maturity is a bonus. (Screw cap; 13.6 per cent alcohol.)
Score: 95 ★★★★★ – view on huonhooke.com
Ageing: Now to six years.
Food idea: Pappardelle with veal ragu.
Stockists include Tom's Cellars (NSW); Blackhearts & Sparrows (Vic.)
Ranked #4 of 99 2012 Pinot Noir tasted from Tasmania 
Price Benchmark: AUD $58.11 Avg 95pt 2012 Pinot Noir tasted from Australia
Winery Rating: 93.3 Weighted average of their top 5 recently tasted wines
Price Rating Map & Vintage Chart: How does this wine fit into the winery's range?