Little Aussie Bottler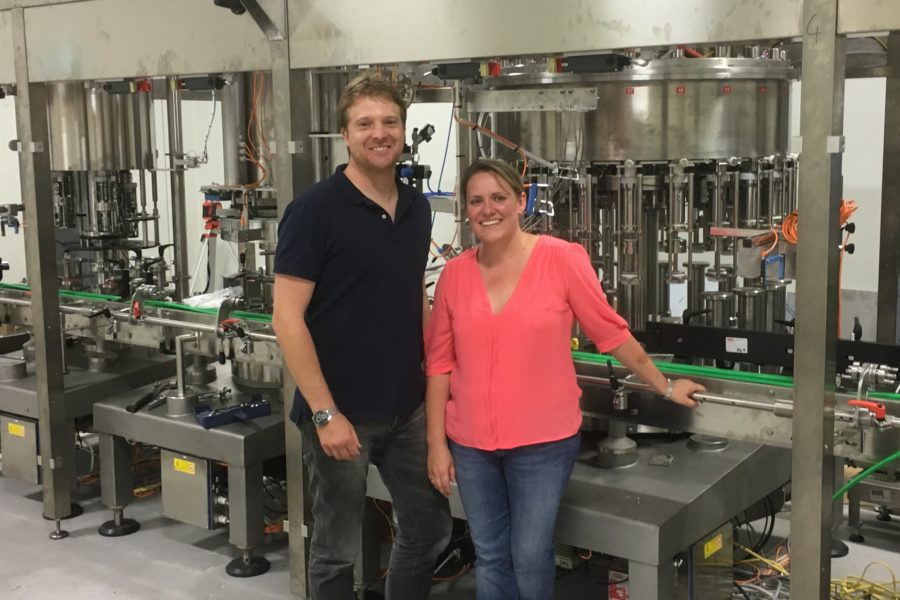 Multi-award winning Hunter Valley winemaker Liz Silkman and her husband Shaun (pictured) are celebrating the arrival of their latest baby – a $900,000 Bertolaso bottling line. It's state-of-the-art, imported from Italy. As the picture shows, it was being installed in a new climate-controlled room in the cavernous First Creek winery in the Hunter Valley when I called in last week.
First Creek (tastings), owned by the Silkman family, is the main contract winemaking company in the Hunter and also a major contract bottling facility. With the new machinery, it will no doubt be in even hotter demand as a bottler. The Silkman family, headed up by Shaun's father Greg, is making a massive investment in First Creek's and the region's future. The total cost of the bottling machinery, plus tanks, building and associated works, will be $1.6 million.
A feature of the machine is the ability to almost completely preclude oxygen from the bottling process. Fresh bottles are 'rinsed' with gas, then gassed again before the wine goes in, then the headspace is gassed again before the screwcap goes on – and the screwcap itself is gassed before being applied.
Any client who is nervous about the total exclusion of air can choose to modify the settings. They can elect not to gas everything so strictly, or they can use a more permeable wadding in the screwcap.
Liz Silkman had almost finished her 2016 harvest – a harvest that she cheerily admitted would not go down in history as one of the Hunter's finest. Too much rain in January. Too much hail also, which decimated yields. She spent a lot of time hunting down extra grapes to make up the shortfall. But she is happy she managed to find a few parcels of top-quality fruit for her best wines under the First Creek label.