Imports from Wanderlust Wines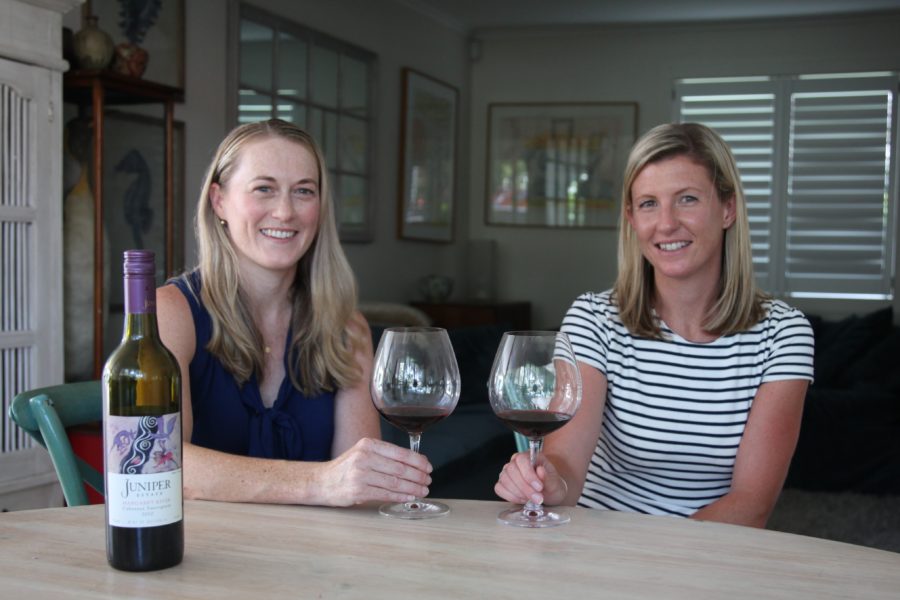 Natalie Beath and Erin Robson became friends at university. Their careers embraced wine – Natalie earned a Bachelor of Wine Science and has worked for a number of wine producers in New Zealand and California – Erin joined Montana Wines after university before heading for the UK where she worked in wine marketing for a number of importers and distributors.
They teamed up in 2014 to form Wanderlust Wines which they describe as a "boutique wine importing company". Their goal was to import good wines and offer them direct to consumers at reasonable prices. They have either visited or worked directly with the wineries they import from, and can personally recommend the wines and the producers.
Natalie and Erin visited me to introduce their new business and left a selection of wine samples from Chile, Argentina and Australia for review.
I was impressed with the quality and character of all the wines I tasted and even more impressed with their value.
Wanderlust Wines appears to have been styled along the lines of a UK merchant, where the principals develop strong relationships with carefully screened suppliers in order to select the best wines for their discerning clients who gain a price advantage by dealing directly with the importer.
It takes courage, or perhaps considerable faith in their chosen wine, to import Sauvignon Blanc into New Zealand. The term "coals to Newcastle" springs to mind. But in this case, I think their confidence is justified. Higher Plane 2012 Sauvignon Blanc from Margaret River in Western Australia (tasting) has more weight and richness, with slightly less obvious acidity than the average Marlborough alternative.
Argentina is famous for its blockbuster Malbec. While impressive to taste, I find these often incredibly big wines simply too overwhelming to enjoy more than half a glass. This 'old vine' example has power but delivers it with elegance. I defy you not to have a second glass of Lagarde 2011 Guarda Malbec (tasting).
Matetic 2011 EQ Syrah (tasting) is the best Chilean Syrah that I can recall tasting (a quick search of my database confirmed that). It's an impressive wine by any measure and promises to become even more so with a little bottle age.
Juniper Estate 2010 Cabernet Sauvignon from Margaret River (tasting) is a stunning wine. Taste this wine and it's easy to understand why Margaret River has earned a reputation for being the country's top Cabernet Sauvignon region. A dense and complex wine with a great future.