Prosecco with a Kiwi accent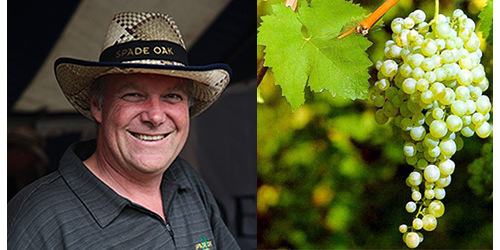 Prosecco must rank as one of the most successful wine styles in recent years. This easy-drinking and affordable Italian sparkling wine has hit the spot with drinkers around the globe.
There has been a rush to plant the variety and cash in on the wine's success, particularly in Australia. Brown Brothers (tastings) impressed me with their Prosecco, tasted about four years ago (tasting).
In an ambitious move Steve Voysey (pictured), founder of Spade Oak wines in Gisborne (tastings), plans to plant 160 hectares of Glera (the grape used to make Prosecco) over the next two years. In partnership with Dr Susan Wheeler, a viticultural scientist with her own horticultural consultancy, he has set up a company called 'Prosecco NZ' to promote the new venture and is inviting anyone interested in launching a New Zealand Prosecco to "get in touch".