Treasury Wine Estates gear up their Regional Gems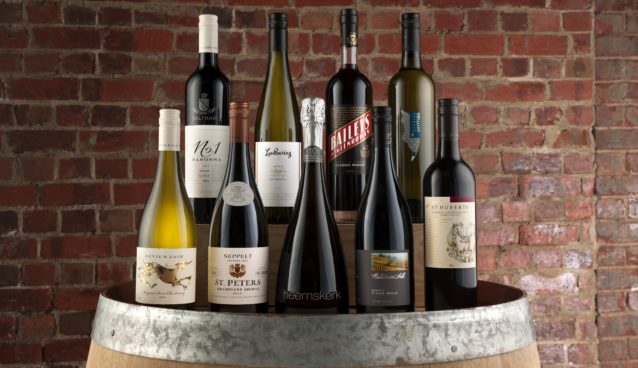 Treasury Wine Estates is gearing up for a major international promotion of nine of its most valued brands. The attack is so gung-ho, that Treasury has authorized a 40% increase in grape intake across the nine brands during the current 2016 harvest. With the promise of another increase next year.
The plan has been dubbed Regional Gems, and the brands include Coldstream Hills (tastings), St Huberts (tastings), Saltram (tastings), Seppelt (tastings), Baileys (tastings), Devil's Lair (tastings), Leo Buring (tastings), Heemskerk (tastings) and T'Gallant (tastings).
Treasury seems to have set itself a herculean task, to lift exports of each of these brands by – one assumes – 40% by the time the 2016 vintage wines are fully on-stream. Many of these brands currently have a very small presence overseas, so the export push would be starting off a low base.
On the other hand, the time is ripe, with the Aussie dollar so low – currently below 70 cents to the Greenback. As well, demand for Australian wine from Asia, especially China, is booming. It's great that Treasury is striking while the iron is hot. I can see lots of synergies as these brands cover many regions, grape varieties and styles. Retailers should be keen to mount shop-floor promotions of such a stellar array of wines.
There is no Penfolds (tastings) or Wolf Blass (tastings), as these have separate marketing strategies.
In charge of the Regional Gems initiative is general manager Christian Sim, who says the push will be helped by a tailwind of favourable exchange rates, and by the Free Trade Agreements with Japan, China and Korea. "There is renewed interest in Australian wine," he says. Sim says the intention is to lift export sales of each brand to 50% of total production.
Sim will be assisted by an advisory panel which includes James Halliday. It's well enough known that James Halliday has been involved with Treasury, and before it, Southcorp and Foster's, ever since Coldstream Hills (which he founded) was sold to Southcorp in the late 1990s. He's been a shareholder and a consultant.
It's surprising that at a time when James's influence as a wine writer and critic is arguably at its zenith, he has agreed to take a very public new role for one of our biggest wine producing companies.