113 year-old NZ wine "amazing"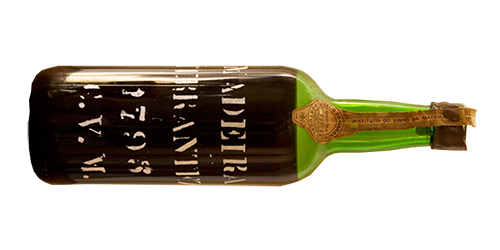 "After 113 years in a farmhouse cellar, a bottle of wine believed to be the oldest ever opened in New Zealand has astonished critics by still tasting great."
Enthused Dominion Post reporter Caleb Harris. Well, it's not every day that you attend the opening of a wine that's older than any living human in this country.
Under the heading Oldest wine opened in NZ still 'amazing' after 113 years in a Wairarapa cellar, Harris reported the glowing comments of a handful of local and international wine critics who tasted the 1903 Lansdowne Claret, a blend of Pinot Noir, Pinot Meunier and Syrah.
"It's superb. Amazing, really … It's still hanging on, shaking its fist at you out of the glass."
Was how wine writer John Saker summed up the experience.
It's impossible to taste a wine of this age and ignore the historic context. It was made at a time when Government viticulturist, Romeo Bragatto, was in the process of writing his ground-breaking 'Viticulture in New Zealand' a publication that helped launch the local wine industry. Bragatto tasted a 1902 red wine from Masterton that he analysed to determine had an alcohol of 9.5%, Acidity (as tartaric acid) 6 gms/litre, and "extractive matter" of 19.5 gms/litre. Was this the previous vintage of the recently opened Landsdowne?
I'm afraid that the Lansdowne is not the oldest bottle of wine ever opened in New Zealand although it could well be the oldest New Zealand wine opened here. In 1992, I opened a bottle of 1795 Madeira (pictured) that was then 197 years old.