Pirie the wine show giant-killer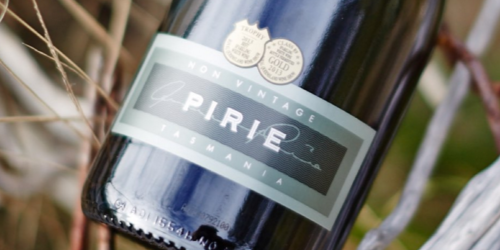 The Pirie Tasmania non-vintage sparkling wine which has been doing so well in wine shows lately is becoming a phenomenon.
The wine is a giant-killer because it sells for $32 – not expensive for a fine method champenoise sparkling wine – and also because non-vintage wines are generally held to be lesser wines than vintages. Yet the Pirie regularly beats single-vintage wines.
I spoke to the winemaker, Tom Wallace, at the recent Tasmanian Wine Show and he surprised me by saying the current NV blend is nearly all from the 2011 vintage. This was a notoriously wet vintage across eastern Australia, the worst since 1974, many say, yet in southern Victoria and Tasmania a lot of fine white wines and sparklings were made. Tom said,
"The grapes were picked before the rains affected the grapes remaining for table wines," he said. The other good bit of news is that there is plenty of this cuvée, he said. As well, there is a 2011 Pirie Vintage, still maturing in the cellars. It is also a 'cracker'.
The record of the current Pirie NV blend (tasting) is as follows: Royal Adelaide Wine Show – gold medal; Perth Wine Show – gold; Royal Melbourne Wine Awards – gold and trophy for best sparkling; Canberra National Wine Show – gold; Tasmanian Wine Show – gold and trophy.
Wallace is the chief winemaker at the Brown Brothers-owned Tamar Ridge winery and is responsible for all Tamar Ridge (tastings), Pirie (tastings) and Devil's Corner (tastings) wines.