Te Mata new releases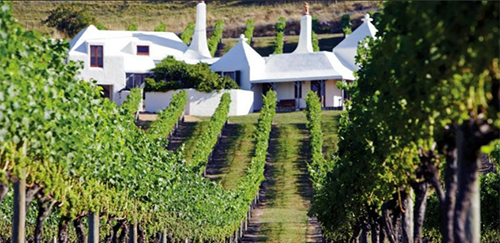 I broke my rule where I refuse to taste wines in front of the winemaker because I was keen to taste the 2014 Bullnose and Coleraine. The tasting was held in a sizeable room. I tasted with a handful (one winemaker suggested the collective noun for wine critics should be "sponge") of wine critics under the distant watchful eye of winemaker Peter Cowley, who provided background information to each wine without attempting to exert undue influence.
Te Mata 2014 Coleraine (tasting) was slightly lower than average production due to a "tougher selection" according to Cowley. That comment suggested to me that the vintage may have been less successful than the highly rated 2013 year. Although Coleraine from both years showed stylistic variation, I rate the 2014 as equal to the 2013. The slightly less opulent but no less powerful 2014 may even surpass the 2013 with bottle age. It certainly has the structure and intensity to become a long-distance runner. Interesting to see the price cross the intimidating $100 threshold. I doubt that sales will be affected – it may even boost the perception of value and stimulate demand.
Te Mata 2014 Awatea (tasting) is an appealing wine that offers pretty good value at around one-third the price of its big brother. It's certainly not one-third the quality and is more approachable at this stage.
Te Mata 2014 Bullnose (tasting) is true to its normally edgy, vibrant and quite complex style. Good acidity and a firm backbone of ripe tannins suggest it will develop well. Upon reflection, I might have been a little conservative with my score.
Finally, I have to say that Te Mata 2015 Sauvignon Blanc (tasting) is a great success. By Hawke's Bay Sauvignon Blanc standards it's a real winner, with concentration and punchy aromatics. It represents good value at this price.