Invivo goes back to the future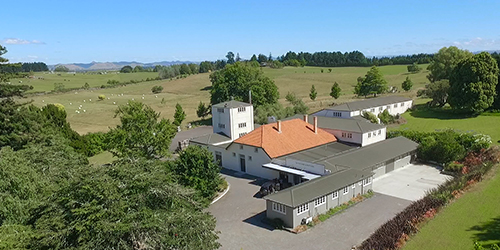 Highly innovative wine producer, Invivo (tastings), has found a new home at a historic 114-year-old winery 45 minutes drive south of Auckland (90 minutes in rush-hour).
The winery was first designed and constructed by the New Zealand government in 1902 as New Zealand's first viticulture research station. It was originally headed by industry pioneer and viticulturist Romeo Bragato. Invivo co-founder Tim Lightbourne is looking forward to adding another chapter to the winery's long history. He said,
"It's exciting to be taking over the place where Romeo Bragato made some of New Zealand's first export wines. The guy's a legend. Winemaker, innovator and exporter. The history of the place, the great stories that have been documented also really appealed to us."
Invivo's move to the historic winery follows last year's $2 million equity crowdfunding raise, the first New Zealand Company to reach the $2 million statutory crowdfunding limit. The company now has 444 shareholders, including UK chat show host Graham Norton. As well as the winery, Invivo is investing in product development, further staff and marketing, and is already working with Norton on the 2016 Sauvignon Blanc (previous tastings) – which will be among the first Invivo wines to be made and bottled at the 114-year-old facility.