NZ's best dry Rieslings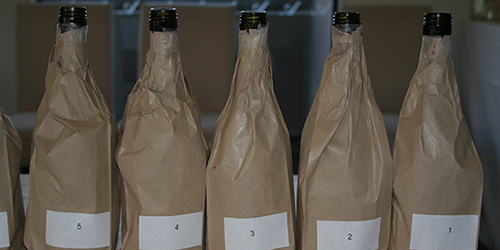 I've just tasted a fair cross-section of local Rieslings. Not only is the overall quality terrific but there seems to be a strong trend toward producing drier styles. I personally favour the off-dry wines because I love the sweet/sour tension that the best examples possess. However, Thai curries aside, I have to admit that dry Riesling is a more versatile wine to match with food.
I also believe that the trend toward drier wines is fuelled by the fact that dry Riesling is more likely to be labelled as such than medium-dry or medium wines. While a growing number of wines, about 20% by my count, carry the brilliant IRF (International Riesling Foundation) scale showing the exact level of sweetness, most do not. Many Riesling drinkers (including me) would walk away rather than take a risk on a wine which might range from mouth-puckering dry to medium/sweet. I am sure that Riesling sales would jump if more producers put the sweetness scale on their labels.
My favourite Riesling is, marginally, Kusuda 2015 Riesling ($40 – tasting) from Martinborough. It's a bone-dry (2.9 gms of RS) wine without being too austere. Great now but with the potential to be even more exciting with a few year's bottle age. Very collectable wine from one of the country's top winemakers.
In second place, I've chosen Felton Road 2015 Dry Riesling ($35.50 – tasting), Central Otago. This has twice Kusuda's residual sugar (6 g/l RS) but is just as dry thanks to mouth-tingling yet pleasingly fruity acidity. Like Kusuda Riesling, it promises to age well and in some respects is even more approachable now. Exciting wine.
Spy Valley 2014 Envoy Dry, Johnson Vineyard Riesling ($29.90 – tasting) (3 g/l RS), Marlborough is a rich, dry and spicy wine that reminded me of a good Alsace Riesling. Relatively old vines give flavour concentration a boost in this complex and satisfying wine.
Finally, Tupari 2013 Dry Riesling ($29 – tasting) (7 g/l RS) is another winner from Marlborough that really tickled my taste-buds. An intense and powerful wine with the benefit of a little bottle age.
Just writing about dry Riesling makes me want to dash down to my local supermarket where they are currently offering freshly-shucked oysters.