Start a cellar in 2016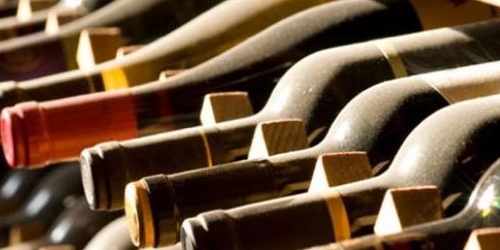 I'm not one for keeping New Year resolutions, but I approve of others making them. If you don't already have one, starting a cellar would be a good resolution for 2016.
A cellar doesn't have to be a hole in the ground or a dedicated air-conditioned room. It can just be a pile of boxes. It's the idea that counts. If I was looking to start a cellar, I'd begin by doing a sort on my database of tasting notes.
For many people starting out, there's a real financial ceiling. Let's say it's $25 a bottle. Pull out a dozen or so recently released Australian reds from, say, the excellent 2013 vintage. Go the Browse Wines window, click on red, click on any variety, any region, 2013 vintage, and $15-$25 price-range.
What do we find?
Parker Coonawarra Estate Shiraz (tasting). Blue Pyrenees Estate Cabernet Sauvignon (tasting). De Bortoli Villages Pinot Noir (tasting). Rutherglen Estates Durif (tasting). Kerri Thomson's KT Grenache Mataro (tasting). Partisan Shiraz (tasting). Ravensworth La Querce Sangiovese (tasting). S.C. Pannell Tempranillo Touriga (tasting). St John's Road Blood & Courage Shiraz (tasting). St John's Road Motley Bunch GSM (tasting). Willunga 100 Shiraz Viognier (tasting). Parker Estate Cabernet Sauvignon (tasting). Mike Press Shiraz (tasting).
That's just a sample that scored 92 or more. There are plenty more. All of them will happily cellar for a decade (the pinot a possible exception).
It's a good policy to buy at least six bottles of anything you want to cellar. Even if you're impatient, that still gives you a bottle a year for six years, so you can follow the wine's evolution over a reasonable time-frame.
That's what makes cellaring so fascinating: good wine not only keeps, it evolves, and the changes bring forth new aromas and flavours, and changes in structure.
Serving yourself and your friends bottles you've cellared for years adds a whole extra dimension to the pleasure of wine.