Diam closures flawed?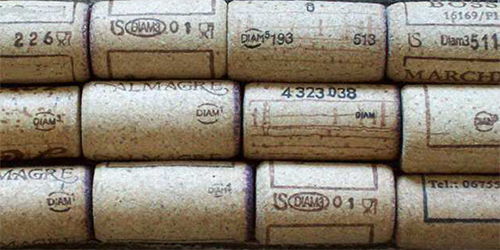 An interesting study by German wine merchant, Rolf Cordes, reached a conclusion that Diam closures introduce atypical bitterness (ATB) into wine.
Cordes, a prolific wine taster, noticed that wines sealed with Diam closures all seemed to have a heightened bitterness. He set up a couple of informal trials and found that water, as well as wine, changed flavour after only two days contact with Diam closures.
A more formal and larger tasting with experienced and independent tasters compared the same wines with and without contact with Diam. Cordes reached the following conclusions:
Because Diam closures are made using identical production techniques, they all introduce the same amount of ATB to wine making it difficult to detect because all wines under a single label will taste the same.
High concentrations of tannin, acidity or residual sugar exacerbate the intensity of ATB.
ATB appears to increase the longer the wine is in contact with the Diam closure and also under more oxidative conditions (e.g. allowing the wine to rest in a decanter).
"Diam closures, regardless of their model, are not sensorially neutral".
I occasionally hear winemakers and sommeliers complain about Diam corks but I have never seen a study supporting any claim of a flaw in the closure.
To read Cordes' full report go to http://www.diam-test.info/Diam-ATB-english